Join us for an evening with Puerto Rican filmmaker Beatriz Santiago Muñoz as she presents the
UK premiere of six recent short films. Curated by the artist herself, the selection challenges conventional representations of Caribbean cultures, exploring subjects spanning anti-colonial movements, self-sufficient lifestyles and post-military landscapes. ​
Often poetic, performative or sensory in nature, her films locate situations and interactions in which rich entanglements of people, histories, conditions and locality can be read. Travelling through the United States, Puerto Rico and Haiti, Santiago Muñoz's handheld camera offer a highly embodied image and unexpected perspectives.​ Moving through oral, emotional and spiritual registers, her works propose a unique language for the exploration of cultural history and identity.
I try to go back and unite poetic thinking, form, the material and the sensorial with political and economic processes.
Beatriz Santiago Muñoz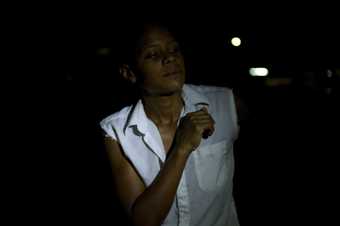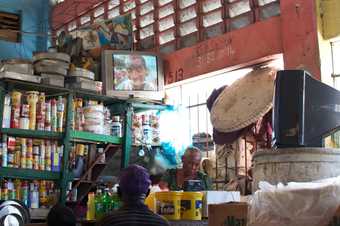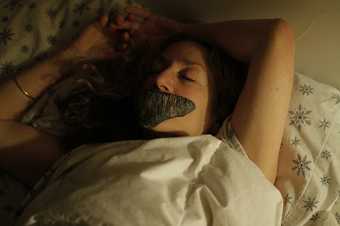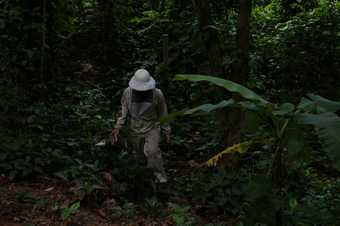 Programme
Introduction by the artist
La Cabeza Mató a Todos, Puerto Rico 2014, digital video, colour, sound, 7 min, Spanish with English subtitles
Matrulla, Puerto Rico 2015, 16mm transferred to digital video, colour, sound, 7 min, Spanish with English subtitles
Black Beach/Horse/Camp/The Dead/Forces, Puerto Rico 2016, 16mm, black and white and colour, silent, 8 min
Safe House, Puerto Rico 2018, digital video, colour, sound, 20 min, Spanish with English subtitles
Marché Salomon, Haiti 2015, digital video, colour, sound, 16 min, Haitian Creole with English subtitles
Oneiromancer, United States 2017, digital video, colour, sound, 26 min, English and Spanish with English subtitles
Discussion and Q&A with the artist and Tate Film curators
Biography
Beatriz Santiago Muñoz (b.1972, Puerto Rico) is an artist and filmmaker based in San Juan. Her films arise from long periods of observation and research to explore the social and political conditions of her native Puerto Rico and the Caribbean. Her recent solo exhibitions have been held at El Museo del Barrio (2017), New Museum, New York (2016); Pérez Art Museum Miami (2016); Sala de Arte Público Siqueiros, Mexico City (2014); and Gasworks, London (2013). In 2017 she participated in the Whitney Biennial. She has been awarded the Creative Capital Visual Art Award (2015) and the Louis Comfort Tiffany Foundation Award (2017). Santiago Muñoz is also a cofounder of Beta-Local, an arts organization in San Juan, Puerto Rico, and Director of Sessions, a series of experimental seminars anchored in the specific geography and emerging art practices of Puerto Rico.