Wake up your senses and think about your place in the world. Olafur Eliasson believes art can inspire people to take action. His artworks explore the key concerns of our time, including climate emergency, sustainability, energy access and migration.
Eliasson uses reflections and shadows to play with the way we perceive and interact with the world.
Journey through fog, walk through kaleidoscopic tunnels and start making art!
What to expect when you visit
We welcome all families to Tate Modern and the Olafur Eliasson: In real life exhibition. We have Visitor Assistants ready to help you and direct you to baby change facilities, the café and accessible toilets. We encourage visitors to drop their pushchairs off in the cloakroom before exploring the exhibition. Ear defenders can be borrowed from the Information desks.
The images below show your journey as you enter the building and some of the artworks you will see on your way to the exhibition. There is also monofrequency lighting in some of the lifts as you go up to the exhibition.
Find out more about accessibility at Tate Modern.
There is a family leaflet available called 'The Weather Walk'. This will be given to all families as you enter the exhibition.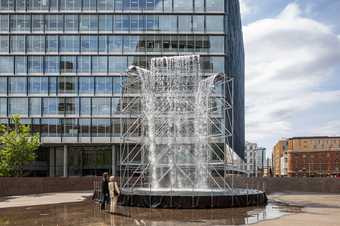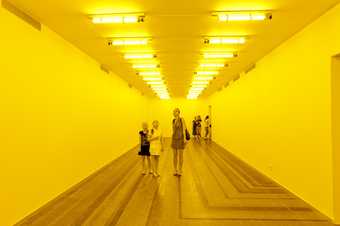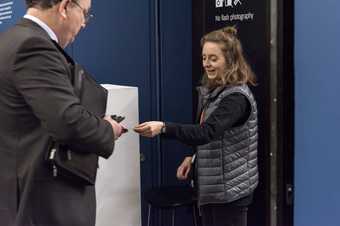 1. Step into nature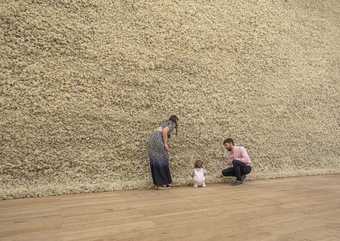 Smell moss, see a giant waterfall, walk into a rainbow and through fog. Let your kids take the lead and experience artworks that explore the artist's interest in nature, geometry, colour theory and sensory perception.
2. See science mixed with art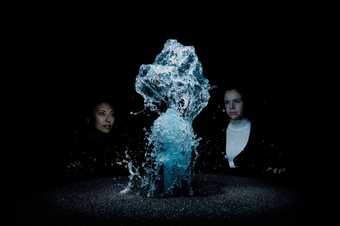 Olafur Eliasson wants us to think about the world. In Big Bang Fountain (above) experience how light and water create momentary sculptures. Check out the film about his recent project Ice Watch, which brought melting ice from the Greenland ice sheet to Tate Modern!
3. Make your own art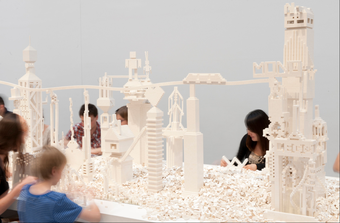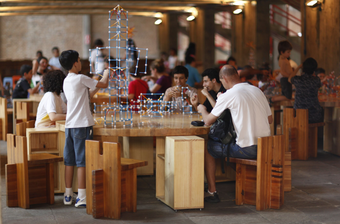 Eliasson wants people to experience and make art together. In the exhibition you can get involved by building 3D structures using Zometool construction sets in The Expanded Studio. From 26 July - 18 August 2019 you can co-create a new London cityscape with white Lego bricks in The cubic structural evolution project in the Turbine Hall.
4. Dance in colour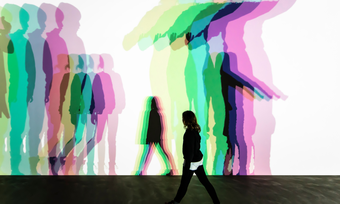 Eliasson creates artworks that can be shared by visitors of all ages. Get the whole family involved and play with light, water and reflections. See the world around you turn into shades of yellow and black in Room for one colour and use your body to activate the artworks.
5. Light up a dark corner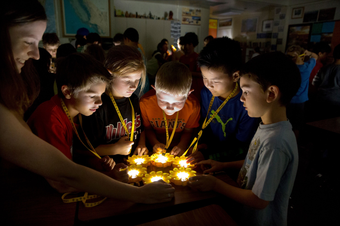 The exhibition explores Eliasson's engagement with issues of sustainable energy and the climate emergency. This includes his solar-energy business Little Sun, which aims to expand access to solar power. You can buy your own Little Sun in the Tate Shop as well as other science experiments to carry on the fun at home.
Visit Olafur Eliasson: In real life at Tate Modern, until 5 January 2020.