We're pleased to welcome back Pat O'Neill to present the UK premiere of his latest feature, Where the Chocolate Mountains. The subject of a 2006 Tate Film retrospective, O'Neill is one of the pioneering figures of Los Angeles's experimental film and art scenes. He is known for his technical and artistic innovations in visual effects and optical printing, creating startlingly rich imagery in both analogue and digital formats. His most recent film is a dense audio-visual journey through the unconscious of the city of Los Angeles and California's Chocolate Mountains, which have long been used by the US Navy and Marines for aerial shooting practice. Haunting digital motifs are combined with footage shot in Los Angeles, Mexico and Prague, intimate portraits and accented by nods to other filmmakers and film genres. Audio samples from rare films and 78 RPM records are layered into an uncanny soundtrack, elaborating the dynamic web of associations evoked throughout the film.

'Where the Chocolate Mountains fully delivers the richness, sophistication, and allusiveness one has come to expect from O'Neill's work. It makes a compelling case for his unparalleled skill as a creator of densely layered images and sound mixes and as a virtuoso of the mono genre—the urban essay film of hallucinatory intensity that ranges freely across culture and cinema history' -Artforum
Programme
Pat O'Neill, Where the Chocolate Mountains, United States 2015, DCP, colour, sound, 55 min

The screening is followed by a discussion with the artist and Stefano Collicelli Cagol, Curator at Large, Trondheim Kunstmuseum.
About Pat O'Neill
Pat O'Neill (b.1939, United States) is an artist and filmmaker who has been deeply involved in Los Angeles culture since the late 1960s. Working across drawing, sculpture, slide projection and film, he is best known for his experiments in optical printing and visual effects, which can now be seen to have anticipated the digital production landscape. The layered and reflexive graphic language of his films looks at the way in which disparate elements assembled together in the frame relate to one another. O'Neill was a founding faculty member in film and video at CalArts and his work has been featured in two retrospective exhibitions and several large-scale exhibitions including Electric Art at University of California, Los Angeles, 1969; 1991 Whitney Biennial of American Art, New York; and Los Angeles 1955-1985: The Birth of an Art Capital at Centre Pompidou, 2005. In 2018, O'Neill's work will be the subject of a solo exhibition at Trondheim Kunstmuseum.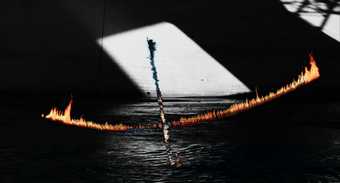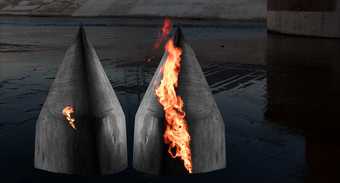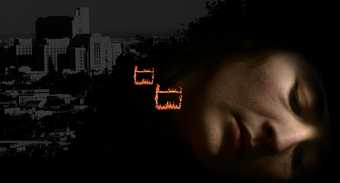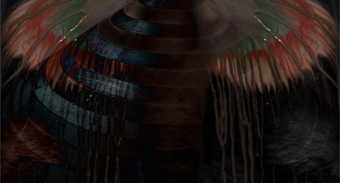 Pat O'Neill: Where the Chocolate Mountains is organised in collaboration with Trondheim Kunstmuseum.