Layering documentary and fictional storylines and meta-narratives, artist and Academy Award-winner Pierre Bismuth's Where is Rocky II? sets out to locate an undocumented sculpture by renowned American artist Ed Ruscha.
The work – titled Rocky II after the Sylvester Stallone film – is fabled to be a fake rock created to look exactly like the real ones among which it was placed in Cailfornia's Mojave desert in the late 70s. Notably absent from his catalogue raisonné, Ruscha has never spoken publicly about the work. Taking two very different approaches to his search for this enigmatic artwork, Bismuth enlists the help of a private detective and Hollywood screenwriters D.V. DeVincentis (High Fidelity, Grosse Pointe Blank), Anthony Peckham (Sherlock Holmes, Invictus) and Mike White (School of Rock, Nacho Libre).
Moving between the detective's meetings with museum directors, curators, artists and art collectors close to Ruscha and the plot given shape by a team of writers, the film presents a simultaneously amusing and nuanced clash of cinematic forms.
Tate is pleased to host the UK premiere of Where is Rocky II? as part of a screening partnership with Centre Pompidou (screening 23 November 2016) and LACMA (screening 13 January 2017).
Programme
Pierre Bismuth, Where is Rocky II?, France / Germany / Belgium / Italy 2016, DCP, colour, sound, 93 min
After the screening, Bismuth will be in conversation with Ben Eastham, Editor of The White Review and Assistant Editor of art-agenda.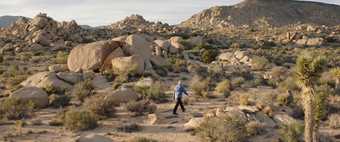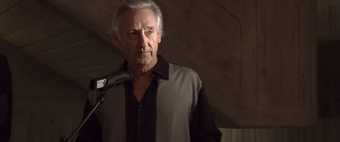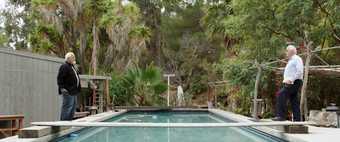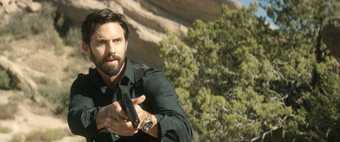 About Pierre Bismuth
Pierre Bismuth (b. 1963, France) is an artist and screenwriter who lives and works in Brussels. His work examines rules and protocols as essential manifestations of human activity. Exploring the laws inherent to diverse fields of knowledge and production, Bismuth endeavours to find their breaking point. He has had solo exhibitions at the Kunsthalle Wein, Vienna; Queensland Art Gallery, Brisbane; British Film Institute, London; Villa Arson, Nice; Tramway, Glasgow; and Witte de With, Rotterdam, among others. He has participated in notable international group exhibitions including the 49th Venice Biennale; 11th Biennale de Lyon; Des choses en plus, des choses en moins, Palais de Tokyo, Paris; Repetition Island, Centre Pompidou, Paris; and Manifesta 4, Frankfurt. Bismuth won the Academy Award for Best Original Screenplay along with Michel Gondry and Charlie Kaufman for Eternal Sunshine of the Spotless Mind (2004).