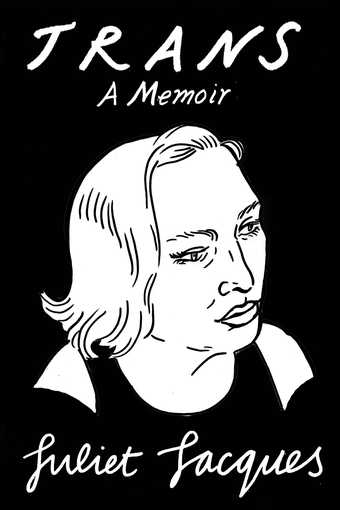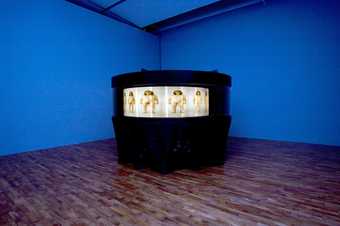 I believe that there are as many gender identities as there are people; all unique, all constantly being explored in conscious and unconscious ways
Juliet Jacques
In July 2012, Juliet Jacques underwent sex reassignment surgery—a process she chronicled in a Guardian column. Out of this experience came her Manifesto for Confessional Journalism:
Never humiliate or sensationalise yourself or others known to you, and do not write anything unkind about your own body, although you may test its limits: think of confessional journalism, and everything else in your life, as a form of performance art.
Juliet Jacques 
Interweaving the personal with the political, Juliet Jacques explores, in conversation with artist Yishay Garbasz, debates that comprise trans politics and the cruxes of writing, art and identity. The event is chaired by Paul Clinton.
This event coincides with the launch of Juliet Jacques' Trans: A Memoir published by Verso this autumn. The discussion is followed by an opportunity to purchase the book and have it signed by the author in the Starr Foyer from 20.00–20.30.
Biographies
Paul Clinton
Clinton is a writer and is the assistant editor of frieze and Frieze Masters magazines. He has taught on art and queer theory at Goldsmiths College and the University of Manchester. In 2013 he edited a special issue of the philosophy and critical theory journal parallax on stupidity, and in 2014 the South London Gallery staged a daylong event around his research on this subject. In the same year he organised the conference Shimmering World, which featured presentations by artists Ed Atkins, David Panos and Hannah Sawtell. His catalogue essays include on the work of artists Bonnie Camplin, Sidsel Meineche Hansen and Jacopo Miliani, amongst others. Previous speaking engagements have taken place at the ICA, Whitstable Biennale, Whitechapel Gallery and Frieze Art Fairs, amongst other venues. He was also a founding member of the band No Bra, co-writing several songs on the album Dance and Walk, and with Patrick Wolf he formed the band Maison Crimenaux. He is currently working on an exhibition, also on stupidity, co-curated with Anna Gritz, and due to open in October at Focal Point Gallery.
Juliet Jacques
Juliet Jacques is a freelance author, best known for writing A Transgender Journey for the Guardian—which was long listed for the Orwell Prize in 2011. She was included in the Independent's Pink Lists for 2012, 2013 and 2014, and is a regular blogger for the New Statesman. She has also written for Granta, the London Review of Books, Time Out, the New Humanist, The New Inquiry, Filmwaves, 3am and many other publications and websites. She lives in London.
Yishay Garbasz
Yishay Garbasz is a Berlin-based British-Israeli artist, graduate of photography BA from Bard College in New York 2004. Her 2005 Watson Fellowship resulted in the first book project, In My Mother's Footsteps (Hatje Cantz, 2009), nominated for the German photo book prize award. Garbasz's second project starkly documents her body a year before and after gender affirmation surgery shown in the flipbook Becoming (MBP, 2010) and installed in the second largest Zoetrope in the world (Busan Biennale 2010, Korea). Currently, she explores globally the impact of trauma on communities, including Ritual and Reality, which documents the Fukushima nuclear exclusion zone, with fall-out reaching Tokyo (forthcoming 2016, Sieveking Verlag). Garbasz has exhibited widely in galleries, museums, around the world. Garbasz's work has also been featured in Artforum, the New York Times, and she was recently listed by the Huffington Post as one of Ten Transgender Artists Who Are Changing the Landscape of Contemporary Art.