Filipino artist and filmmaker Shireen Seno joins us to present the UK premiere of her award-winning second feature film. Set in the Philippines in the late 1980s, Nervous Translation captures the uncertainty and curiosity of childhood in a strikingly unique way.
The film follows an introverted eight-year-old protagonist as she cooks food on her miniature kitchen set, watches television with her mother and obsessively listens to cassette tapes recorded by her father, a migrant worker in Saudi Arabia. Fanciful moments and playful jump cuts punctuate Seno's tender film, which unfolds against the backdrop of Filipino society in the years just after the People Power Revolution.
Programme
Introduction by the artist
Screening of Nervous Translation, Philippines 2018, DCP, colour, sound, 90 min, Filipino with English subtitles
Discussion and Q&A with the artist and Tate Film curators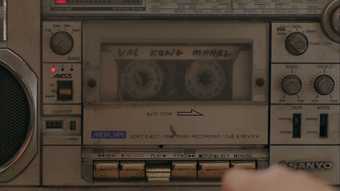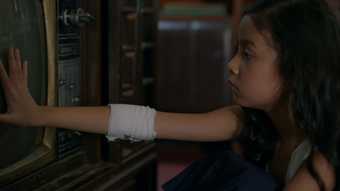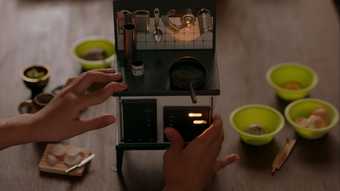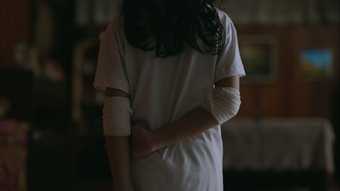 Biography
Shireen Seno (b.1983, Japan) is a Filipino visual artist and filmmaker whose work addresses memory, history and image-making, often in relation to the idea of home. She studied architecture and cinema at the University of Toronto and taught in Japan before relocating to Manila, where she began working as a stills photographer for filmmakers Lav Diaz and John Torres. Her first two feature films, Big Boy and Nervous Translation premiered at the International Film Festival Rotterdam, where the latter won the NETPAC award for best Asian film. Together with John Torres, Seno founded the Manila-based Los Otros collective, a studio, film laboratory, library and platform for live events.
Nervous Translation is presented as a joint UK premiere with the Berwick Film & Media Arts Festival 2018, where the film will screen on 23 September.