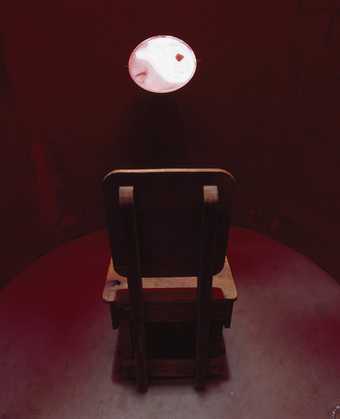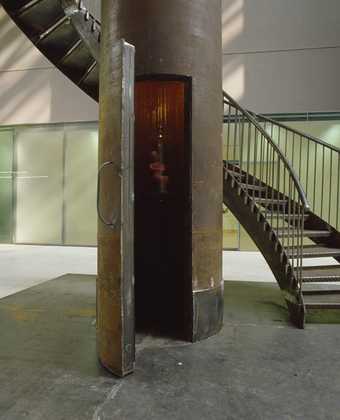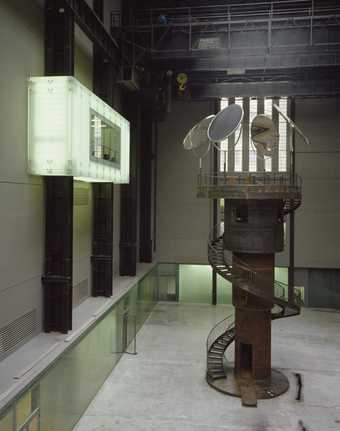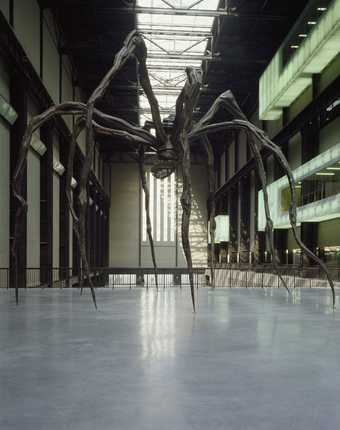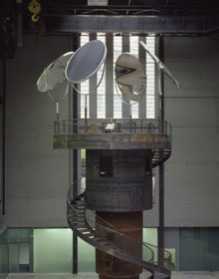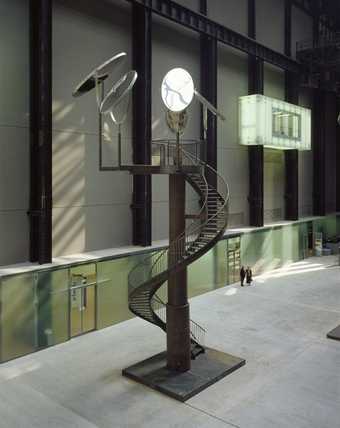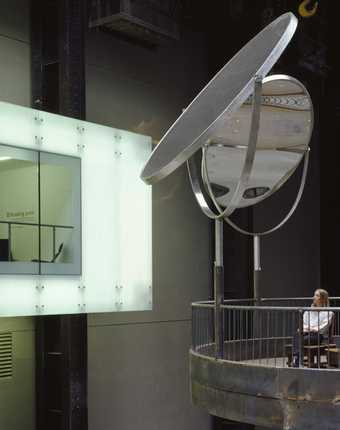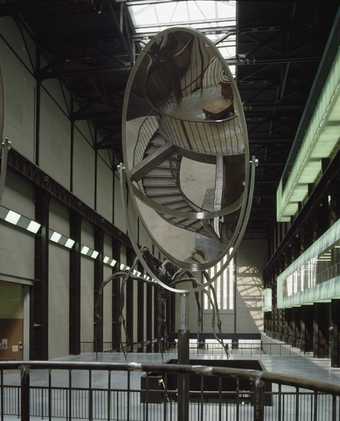 Louise Bourgeois has created the first special commission for Tate Modern's 155 metre long x 35 metre (500 x 115 ft) high Turbine Hall. The project is the artist's most ambitious to date and will be on display when the gallery opens to the public on 12 May. The work is sponsored by Unilever as part of The Unilever Series.
Louise Bourgeois is regarded as one of the most important artists working today. Born in 1911 in Paris, she studied under Léger, André Lhôte and Roger Bissière in the 1930s before moving to New York in 1938. Bourgeois has always been at the forefront of new developments in art, but has pursued a wholly personal path, removed from the major avant-garde movements of her time. She has explored her ideas in painting, printmaking, sculpture, installation and performance, using extraordinarily varied media from wood and stone to latex and rubber. However, this breadth of materials is balanced by an almost obsessive continuity of subject matter, often deeply autobiographical in its references to Bourgeois' childhood.
The installation consists of three steel towers, entitled I Do, I Undo and I Redo. The towers, each some 9 metres (30 ft) high, will dominate the east end of the Turbine Hall. In I Do and I Redo, spiral staircases coil around central columns supporting platforms which are surrounded by a number of large circular mirrors. In I Undo, a square framed steel skin with a spiral staircase conceals a cylindrical core with a further staircase. In each tower, Bourgeois has placed a bell jar containing sculpted figures of a mother and child.
Visitors can climb the staircases to the platforms, which Bourgeois envisages will become stages for intimate and revelatory encounters between strangers and friends alike. These encounters can be viewed from the bridge across the Turbine Hall and the viewing platforms looking over the space, increasing the idea of a spectacle. The huge mirrors reflect the encounters between the participant and the architecture, the viewing public and the towers.