Born 1929 in Octavius Castillos, in Bage, Brazil.
Died 2004 in Rio de Janeiro.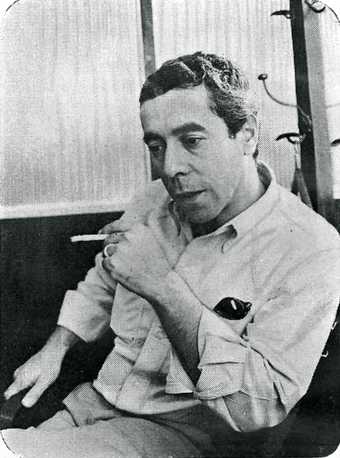 Glauco Rodrigues began painting in 1945, as an autodidact. After a brief period of training in Bage with painter José Moraes, Rodrigues received a scholarship to attend the National Fine Arts School in Rio de Janeiro for three months. Between 1951 and 1954 he participated in several engraving collectives in Bage and Porto Alegre, where his aim was to express through drawing and engraving the rural character and traditions of southern Brazil, an objective that defined his practice. In 1958 he settled in Rio de Janeiro where he worked as a graphic designer, an illustrator and later as the director of the popular Senhor magazine. Between 1962 and 1965 Rodrigues lived in Rome, a period during which he adopted an abstract vocabulary. After participating at the 1964 Venice Biennale (the so-called 'pop Biennale'), Rodrigues returned to a figurative lexicon under the umbrella of Brazilian new figuration. In Rio de Janeiro, he took part in the exhibition Opinao '66 at the Museum of Modern Art.
The Song of Solomon – Concha Shell 1967 (from the series Concha Shell) belongs to a body of work that Glauco Rodrigues developed in the mid-1960s, which humorously dealt with themes related to Brazilian national identity, as a means of questioning the socio-political context that erupted following the military coup of 1964. The Song of Solomon appropriates the logo of the Shell Corporation in the depiction of a woman, with her breasts exposed, in a sensual pose – a subtle allusion to Brazil's economic relationship with the USA. By equating Shell's economic presence with a sexualised image, Rodrigues activated a mockery of Brazilian culture, prone to exploitation and associated with pleasure and female sensuality, a recurrent theme throughout his practice. Working with a bright palette, canvas, plastic objects and discarded materials, Rodrigues represented aspects of Brazilian visual culture as portrayed by the mass media, as methods of questioning the tension between Brazilian politics and the exponential growth of consumer culture. 
Sofia Gotti
September 2015