Born 1931 in São Paulo, Brazil.
Died 2010, São Paulo.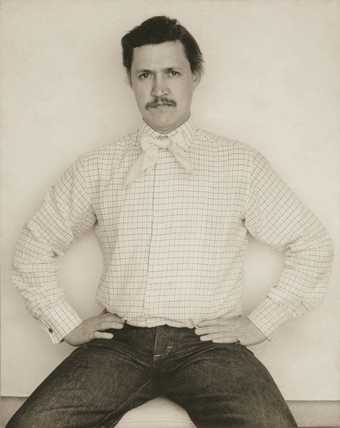 Grandson of American missionaries and Brazilian merchants of Portuguese descent, Wesley Duke Lee grew up in São Paulo. His training began at the Museo de Arte de São Paulo Assis Chateaubriand (MASP) and in 1951 he enrolled at the Parsons School of Design to study graphic arts. In New York, Lee met Marcel Duchamp, Robert Rauschenberg, Jasper Johns and John Cage, who significantly informed his practice. In 1960 he formed the realismo magico (magic realism) movement in São Paulo, which initiated a return to figurative painting. In 1963 Lee organised one of the first happenings to take place in Brazil titled The Great Spectacle of the Arts in the landmark Bar João Sebastião, a Bossa Nova meeting place for cultural activists. In 1966, alongside Nelson Leirner, Geraldo de Barros and others, he founded the Grupo REX and REX Gallery (1966–7). REX sought to propose an alternative to the existing market system and offered a programme of free exhibitions, as well as a bimonthly bulletin.
Trapeze or a Confession 1966 is a key work in Wesley Duke Lee's oeuvre and was first exhibited at the 33rd Venice Biennale. Inspired by Kurt Schwitters's Merzhaus, Trapeze or a Confession is an immersive cubic environment constructed of acrylic and wooden panels that represent aspects of human intimacy. The title Trapeze or a Confession reflects two layers of the work's meaning. 'Trapeze' refers to an Italian song entitled Acrobats that inspired the male and female archetypal silhouettes suspended above ground and connected by transparent ropes on the green and yellow acrylic sheets. 'Confession' refers to the effect the work has on the viewer. Placed between the two figures, the spectator is cross-examined. The intimate space dissipates inhibitions, leaving the viewer with no choice but to confess his/her secrets. In its original version the work incorporated a sound machine that produced a monotonous and consistent noise that further isolated the viewer's perception.
Sofia Gotti
September 2015