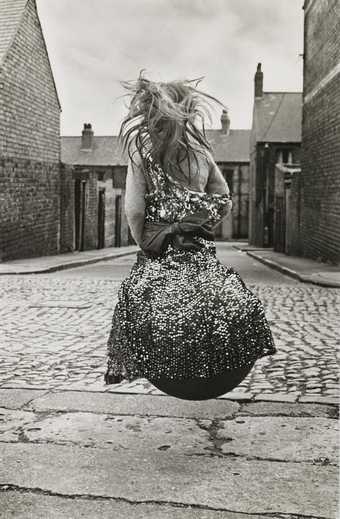 What is Tate's acquisition process?
All works of art or archives proposed for acquisition are considered through the same procedure, whether offered as purchase, gift or bequest, or allocated by the Government in lieu of tax. Proposals are discussed and assessed by teams of specialist curators, and their recommendations are considered by the Collection Group. This includes the Director, the Directors of Tate Britain and Tate Modern, and the Directors of Collection for British and International art. Final assessments are made by the Director and the Collection Committee, which meets four times a year. The Committee comprises seven members, three of whom are Trustees. All decisions, however, rest ultimately with the Board of Trustees.
What is Tate's collecting remit?
Tate's mission, as laid down by the 1992 Museums and Galleries Act, is to 'increase the public's knowledge, understanding and appreciation of art'. As the national collection of British art from 1500 and of international modern and contemporary art from 1900, Tate's art collection embraces all media, from painting, sculpture, drawing and prints to photography, film, video, installations and performance.
Tate is also home to the Archive of British Art since 1900. This acquires material relating to British artists, art world figures, art galleries, societies and institutions, and its collection includes manuscripts, correspondence, diaries, notebooks, sketchbooks and other artworks, as well as photographs, press-cuttings, some printed ephemera and posters, film and sound recordings, and administrative records. The Archive also selectively collects material relating to earlier British art and modern international artists where closely associated with Tate's art collection. In addition, the Archive houses Tate's own records.
What are Tate's acquisition considerations?
Acquisitions are made according to priorities agreed by the Board of Trustees and devised by Polly Staple (Director of Collection, British Art) and Gregor Muir (Director of Collection, International Art). Assessment of any work proposed for acquisition by curators must address priorities detailed in Tate's Collection Strategy, the Race Equality Acquisition Considerations and take into account Tate's commitment to addressing the climate emergency.
Tate Collection Strategy 2021-26
The current strategy for the next five years (2021-26) is founded on the following priorities, which are shared across the British and International collection:
To collect works of the highest quality that substantially enhance the collection.
To collect less, more strategically.
To commit to addressing the Climate Emergency.
To strengthen Diversity and Inclusion.
Race Equality Acquisition Considerations
In response to the recommendations of Tate's Race Equality Task Force, guidelines have been drafted as a framework for ensuring careful consideration of questions of equality, diversity and inclusion for all works proposed for acquisition into Tate's collection.
Tate's commitment to addressing the climate emergency
As the organisation examines the sustainability of its practices, it becomes increasingly important to consider the nature of the works that are acquired into the Collection according to the Climate Emergency. The whole lifecycle of an artwork has to be at the fore of Tate's thinking, not just from the point of acquisition, but across a range of issues related to sustainability and the longevity of the Collection.
How are Tate's acquisitions funded?
Tate's acquisitions are built by purchase, gift and bequest, as well as through works allocated by the British Government through Acceptance In Lieu (AiL) and the Cultural Gift Scheme (CGS).
Tate's collecting has historically been funded by a grant provided by the Department for Culture, Media and Sport. In more recent years, Tate has developed a number of further funding streams to sustain our collecting activity independently to our grant-in-aid. This activity is now almost entirely funded through philanthropy and self-generated income.
Each year, purchases of artworks are supported through a portion of the funding generated by Tate Patrons and Tate International Council; through the collective donations of supporters of Tate's regional and medium specific Acquisitions Committees and the European Collection Circle; through one-off or multi-year donations from individuals, private foundations and corporate entities, and thanks to grants Tate seeks from various charitable organisations and funding bodies.
Tate is also fortunate to receive important artworks by gift or bequest from private collectors, artists and galleries, as well as by allocation through AiL and CGS.
Alongside, Tate Americas Foundation, an independent charity based in New York, operates the American Fund for the Tate Gallery, a restricted endowment to acquire works of art for presentation to Tate, and helps secure gifts and donations which contribute to Tate's collection.
Gifts and Donations
The need to maintain the integrity of the Collection and to consider the commitment of future resources means that the same consideration is given to offered gifts as to purchases.
Regrettably, due to ever increasing pressures on the space we have available for storage and display, as well as the costs of documenting and caring for new acquisitions, we frequently find ourselves forced to decline offers of gifts to the collection.
Loans
Only in exceptional circumstances does Tate take on loan a work that it will not be able to display sufficiently often during the loan period, unless the work in question is to be a future acquisition to the collection. Works of art proposed for long loan will be considered through the same procedures as for acquisitions, above.