Works on paper in our collection range from sketchbooks and watercolours by J.M.W. Turner, to modern and contemporary photographs, prints and drawings by leading international artists. Works on paper and photographs make up almost 90% of our collection.
Our duties
Document and understand the composition and condition of artwork
Carry out treatments with minimal intervention to the artwork, complying with a strict code of conservation ethics
Instigate the best methods of storage, transport, handling and display
Undertake artist's interviews
Investigate new methods and materials in the conservation of works on paper and photographs
Prepare artworks for display, ranging from acrylic supports and book cradles to mounting and framing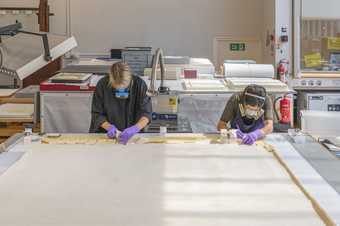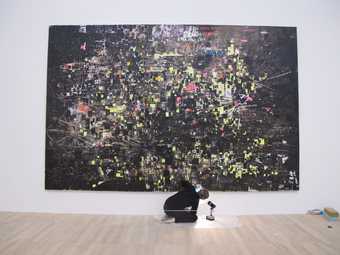 Challenges we face
Works on paper and photographs can be extremely varied in composition and durability. They can be made from ephemeral or light-sensitive products like newsprint and dyes, or from long-lasting materials such as cotton-based paper and pigment-based inks. They are vulnerable to light, pollution, poor environments and rough handling. Modern and contemporary works may also raise challenges such as the production of artwork with digital-initiated art and the use of outdated materials and techniques.

Current projects
Storage and transport methods for pastels and friable media
Preservation of works with adhesive tapes and plastic substrates
Survey of photographic artworks with a special focus on identification and condition of the analogue colour prints
New methods for displaying unframed artworks
Documentation of J.M.W Turner's sketchbooks
Developing reusable book cradles and showcase display methods