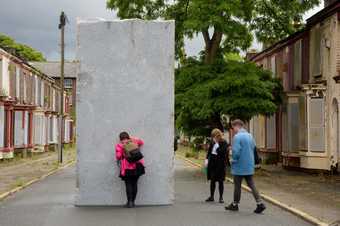 The aim of the Plus Tate network is to support the development of the visual arts across the UK by fostering a climate where exchange and partnership can flourish.
By sharing practices, the Plus Tate members enable more audiences to participate and engage with modern and contemporary art.
Facilitated by Tate, this is supported with:
Topical seminars hosted by different network members across the UK
Action working groups
Subject specialist sub-groups based on professional practice and skill sharing
Annual Leadership Forum for directors
Members
The members share a common ambition: to inspire people about art. This is coupled with a commitment to expanding public participation by truly representing the communities we operate in from our staff and boards to our public programmes.
The network currently comprises 47 member organisations, alongside the four Tate sites, and all share a commitment to working with contemporary art, artists and audiences from major cities to rural locations in England, Wales, Scotland and Northern Ireland.
Members range in size and include collection-based galleries and biennials, and organisations focussed on developing opportunities for artists. It includes galleries governed by local authorities, independent trusts and universities.