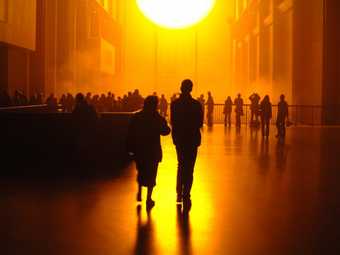 We want to celebrate the art of the past and present in its complexity and diversity, supporting artistic risktaking and deep scholarship. This will be shared with all our audiences: in our buildings, in exhibitions we tour, through works we loan and across our digital platforms.
We believe access to art is a universal human right and we see our galleries as sites of creative learning. We want to champion the importance of making art and encourage people to explore the many ways in which art is created and to develop their own creative potential.
We hold the national collection of British art, spanning 500 years, and of modern and contemporary international art that reaches across all continents: we share and celebrate access to this collection and deepen understanding of its importance.
Tate is a leading global institution and we will continue to influence critical thinking about art practice. Tate is committed to maintaining free entry to our collections.
We want to welcome audiences that better reflect our nation and attract a diverse international public.
Our reach is already powerful. We intend to increase its impact across society, with art that will resonate around the world. We will redefine museum experiences for the 21st century, offering a greater depth and range of experiences and offering visitors multiple points of engagement with our collection and ideas about art.
Our headline aims for the next five years will be to:
Engage a broader audience in the UK and across the world
Influence thinking about the nature of art and its value to the world
Sustain our creativity by supporting our staff and increasing our self-generated revenue
Champion the right to the richness of art for everyone