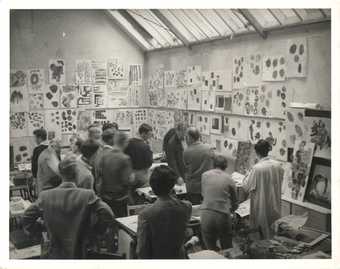 This display explored the role that Basic Design – a new and radical approach to training in art schools – played in revolutionising art education across Britain in the 1950s and 1960s.
Through the work of some of its key teachers including Roy Ascott, Richard Hamilton, Tom Hudson, Victor Pasmore and Harry Thubron, and their students, the display surveyed the main features of Basic Design as they emerged and were taught in Britain, with accompanying archival material and video documentation.
A booklet also accompanied the display with texts on the history and development of Basic Design teaching in art school education.
This display was devised by Elena Crippa and Beth Williamson with Jenny Powell. It forms part of Tate's Leverhulme Trust-funded research project Art School Educated.