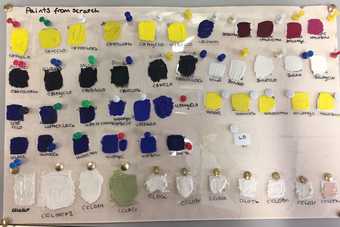 This conference will address conservation challenges particularly associated with twentieth- and twenty-first-century oil paintings. These challenges are distinct from those found in paintings from previous centuries. Phenomena that have been recently observed include the formation of vulnerable surface 'skins' of medium on paint surfaces, efflorescence, unpredictable water and solvent sensitivity, and alarming incidences of dripping paints several years after the paintings have been completed. Many of these paintings are also unvarnished, rendering their surfaces particularly vulnerable.
Marking the completion of 'Cleaning Modern Oil Paints' (2015-2018), the conference will provide an opportunity to share the outcomes of this major research initiative and will also provide a follow-up to the Issues in Contemporary Oil Paint symposium held at the Cultural Heritage Agency in Amersfoort, the Netherlands, in 2013. ICOP's proceedings were published: "Issues in Contemporary Oil Paint" (K.J. van den Berg, A. Burnstock, M. de Keijzer, J. Krueger, T. Learner, A. de Tagle, G. Heydenreich, editors), Springer International Publishing Switzerland 2014.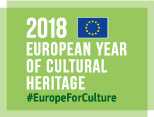 The focus of the conference will be on the outcomes of recent research and emerging practice in the conservation of sensitive contemporary oil paint surfaces and the condition of oil paintings seen from various perspectives. The conference aims to address a wider public of conservators from all fields including e.g. painting, sculpture, paper; as well as researchers, artists, curators, paint manufactures and other interested practitioners.
A particular focus will be on the practice of conservation and how knowledge is transferred from conservators to researchers and vice versa.
The conference topics are:
cultural historical context of use of oil paint in the 20th Century
developments in artists' oil paint technology; paint manufacturers; patents
characterization of modern-contemporary oil paints and paint surfaces
paint degradation and long term stability
the artists' voice and influence on perception of curators, conservators and scientists
approaches to conservation and display
conservation of oil paintings; practical surface treatment
The abstracts will be distributed to the participants at the conference. Presenters will be asked to submit a paper to be published in the postprints of this conference.
For more information on e.g. abstract submission, the symposium program, social programs  and admission fees, please visit:
https://www.rijksmuseum.nl/nl/nu-in-het-museum/symposia/conference-on-modern-oil-paints  
Email:  ConferenceMOP@rijksmuseum.nl
The conference is organised in partnership with the Netherlands Institute for Conservation, Art and Science (NICAS) and financially supported by Akzo Nobel.