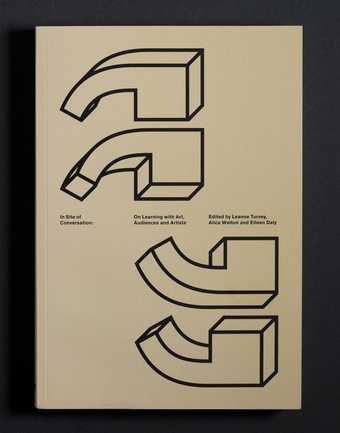 The culmination of a two-year research project, this Tate Learning publication focuses on what is afforded students and teachers through being in conversation with artists and alongside art in a gallery context. Four artist-led projects are situated in a wider discourse through a series of commissioned texts that introduce the broader questions, theories and ideas currently being explored through in-gallery learning programmes.
It examines the specificity of a discursive practice that seeks to position everyone involved as a learner in relation to other learners. The content considers how affect, artist agency and collaboration impact on learning beyond the gallery, inviting readers to consider and test their own thinking in this context.
Of interest to teachers, artists, gallery and educational professionals, it invites consideration of the nature of the learning made possible and the processes by which this might be recognised.
In Site of Conversation is currently available to purchase from the Tate Modern bookshops.
@tateteachers
#insiteofconversation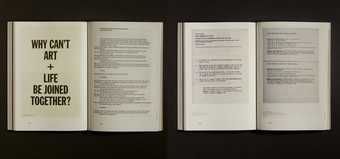 In Site of Conversation research project
January 2010 – December 2012
This two-year project was initially established as a period of reflective research with a group of artists* asked to consider an intersection between their practice and the content and structure of the learning programme on offer for schools at Tate Modern. Designed to explore how to work with artists in a way that would more closely inform programme, the project evolved into a series of interventions, events and pilot projects.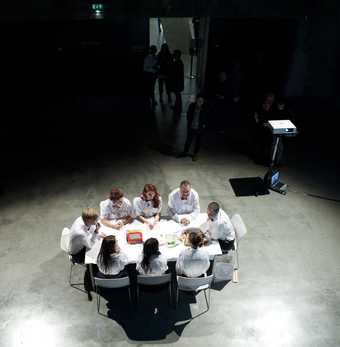 Each artist's developing research was shared at regular meetings with the Schools and Teachers team and the other artists in the group. Structured to last for up to four hours and without an agenda, these sessions became a place to test out ideas within the context of discussions on current issues impacting on education and artists' practice in Learning settings in the museum. At intervals throughout the two-year period the material of the process of supporting the artists' work (emails, documentation, plans and transcripts) were gathered together in a journal. An unedited document that evolved alongside the project and reveals the workings, reworkings and shifts in position and plan as things developed.
New approaches and perspectives on programming for schools in an art museum were tested through the projects, events and shared discussions, culminating in the publication of In Site of Conversation.
*Artists involved: Jo Addison, Eitan Buchalter, Emma Hart, Dean Kenning, Natasha Kidd, Anna Lucas, Harold Offeh, Alex Schady, Eve Sprague (Peasnall) and Richard Whitby.