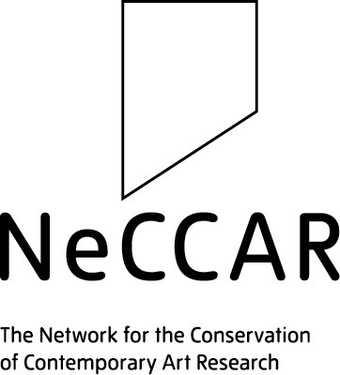 Contemporary artworks are particularly difficult to preserve. Very often they consist of degradable materials, or involve technologies that become obsolete very rapidly. Many works are created for specific locations and can change their meaning when they travel to other contexts. Artworks may also require a specific performance of the artist or the audience in order to function and therefore differ from event to event. New media works may change considerably when they migrate to new systems.
Standard conservation theory and ethics start from the assumption that artworks should be preserved in their original state. As they do not recognise the inherent variability of most contemporary artworks, they do not provide adequate guidelines for their conservation. There is at present much case-based, practice-oriented research done by museums and other heritage institutions, facilitated through international professional networks. Theory development, however, is still fragmentary and scattered between many different universities, museums and heritage institutions in various countries.
Museums and other heritage organisations are aware of the problem and undertake research projects and establish networks to develop viable alternative strategies for contemporary art conservation. These projects primarily aim to solve particular conservation problems and develop practical tools, such as models for registration, documentation or decision-making. At the same time, there are a growing number of research projects (very often in the form of PhD research) aiming at systematic reflection on the theoretical and ethical problems posed by contemporary art conservation.
The Network for Conservation of Contemporary Art Research brings together established and emerging academic and professional research centres and groups in order to:
Critically assess new approaches to the conservation of contemporary art
Set an international research agenda
Enable young researchers to investigate the theoretical, methodological and ethical dimensions in the conservation of contemporary art in close connection to conservation practice.
At the 2010 conference Contemporary Art: Who Cares? a PhD and postdoctoral network was initiated. The network currently consists of 71 members from over 30 organisations in 14 countries. This project closely collaborates with this network and provides it with institutional and scholarly support. It aims to create a sustained collaboration between senior researchers and research groups at universities, museums and other research institutions in order to develop joint research projects in the context of an international research training programme for young researchers.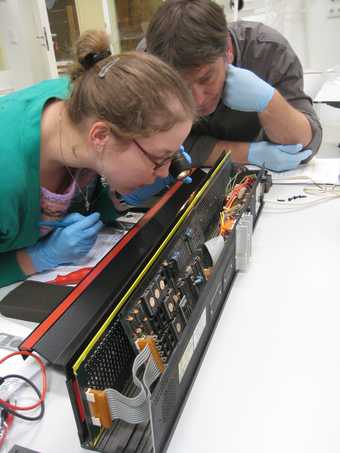 The project will organise 3 expert meetings spread over 3 years. The meetings will have the following purposes:
Present and thoroughly discuss current research in progress, including special sessions for PhD work
Provide a state of the art review and critical assessment of theoretical and methodological research
Discuss the relevance of current conservation theory for conservation practice with curators and conservators
Prepare peer-reviewed international publications on the themes of the meetings
Develop a grant proposal for a Marie Curie Initial Training Network (ITN).