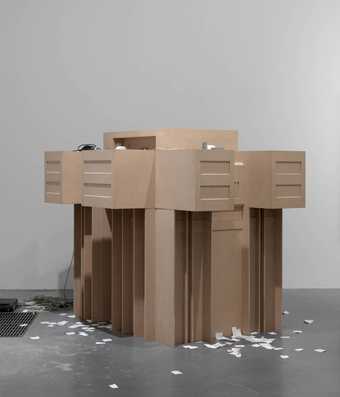 Since they started entering the Tate collection in the early 2000s, software-based artworks have challenged existing modes of conservation through their contingencies on bespoke software programs, complex systems of interconnected components and a rapidly changing technological landscape that tends to accelerate processes of obsolescence. In order to better understand these challenges and how we might ensure the longevity of software-based artworks in the collection, Tate's Time-based Media and Collection Care Research teams have engaged in a programme of collaborative research over the past decade.1 2 3 4 5
From 2014 to 2018 a Collaborative Doctoral Partnership between Tate and King's College London saw Tom Ensom carry out extensive work researching strategies for the documentation of software-based artworks in the collection.6 With this work in place, supplemented by the growing body of related research from colleagues around the world, the next steps identified are two-fold:
Take what we have learned and define standardised workflows and processes for the preservation of our software-based artworks.
Systematically apply these standardised approaches to the existing software-based artworks in the collection (most of which were acquired long before their formulation), while taking the opportunity to identify any works with at-risk components.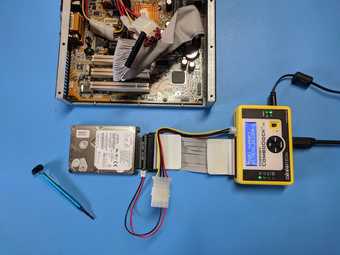 The Software-based Art Preservation Project was devised to carry out this work. This project aims to arrive at a point where we have all the necessary information and data to preserve the software-based artworks in the collection. This includes ensuring that we have:
Software-based artwork documentation created to a high standard, consistent level and suitably structured form throughout.
Disk images created for all computer systems, including the application of suitable quality control and validation procedures.
Emulated machines created using these disk images as a basis, for all the works where this is possible with available emulation tools.
Structured document templates to describe disk imaging and emulation processes.
A clear picture of artworks particularly at risk of loss or requiring treatment given changes in the technological landscape since they were acquired.
Updated and expanded descriptive metadata in TMS (Tate's collection management system), including the creation of new controlled vocabularies.
Comprehensive and clear acquisition guidance and workflows for software-based artworks on Tate's internal Time-based Media Wiki.
A foundational software library to enable component-by-component re-installation of artworks in new technical environments, and to support future software preservation work.
Suitable workstations and equipment for the imaging, emulation and analysis of a broad variety of software-based artworks and their hardware and software components.
Digital components stored in our high-value digital asset storage system, including investigation of suitable ingest workflows and processes.
Video documentation for all the software-based artworks in the collection captured from both installation and screen perspectives.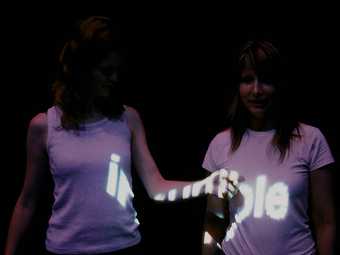 Artworks
The artworks addressed by this project represent the full set of historical software-based artwork acquisitions prior to 2018:
Project Outcomes
Included here are some outcomes from the Software-based Art Preservation project in the form of templates and other documents. We share these with the hope that they might help others approaching similar challenges. The documents published here are shared under a Creative Commons Attribution-ShareAlike 4.0 Licence.
Software-based Artwork Conservation Report Template
This document was used as a template for gathering information about the software-based artworks examined during this research. It is intended to capture information about all aspects of the artwork, from its production and conservation history, to low-level technical information about software dependencies. It is structured in such a way that it can capture information about different versions or variants of an artwork which may exist.
Disk Imaging Guide
This document is a guide to workflows and tools for the disk imaging of storage media, intended as an introduction to the topic and as a formalisation of Tate's internal procedures for imaging. Disk imaging is a technique for creating files which contain bit-for-bit captures of storage media such as computer hard disk drives, flash storage devices and optical media (e.g. CD-ROMs and DVDs). This is an important conservation technique in caring for software-based art, as it provides a way of stabilising the internal storage media of computer systems and can be used as a basis for emulation.
Disk Imaging Report Template
This template is designed to capture information about the process of disk imaging computer hard drives and other imageable digital media, including the hardware and software tools, the source media and the target format.
Emulation Report Template
This template is designed to capture information about the process of emulating a physical computer system, including the emulation software, disk images used, modifications made and success of the emulation.
Metadata Fields for Computer and Software Components
This document contains a set of fields, including controlled vocabularies, designed to structure metadata captured to describe the components of software-based artworks. This includes fields relevant to computer hardware, software environments and software programs. At Tate these vocabularies are integrated into the collection management systems, which uses The Museum System (TMS) platform, but are shared here in a platform agnostic format so that they might be of use in other contexts.
Project information
Project Team
Tom Ensom, Time-based Media Conservator
Patricia Falcão, Time-based Media Conservator
Chris King, Time-based Media Conservator
With additional support from Jacob Webber, Collections Database Manager
Funding and support: Conservation Department