The growing Collection
Over the last ten years, the Collection has not only grown considerably in number, but it has also developed in other ways, reflecting broader changes in contemporary art. Film, video, photography and performance have become more essential strands of artistic practice, and artists have also embraced new technologies. At the same time, the Collection has taken a more global perspective, encompassing work from Latin America, Asia and Africa.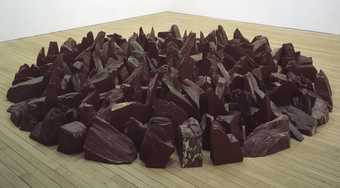 Large exhibition suite
There will be a large 5.85 metre-high exhibition suite in the new building which will ease the crush in blockbuster exhibitions and will allow extensive career surveys to be shown as a seamless whole.
The suite will be flexible, for example in one season showing a single large-scale exhibition, whilst in the next showing a mid-scale exhibition alongside a related display from the Collection.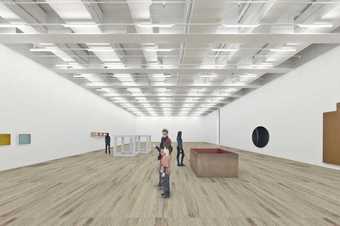 Two levels of Collection galleries
There will be a wide range of distinctive gallery spaces. Level 4 will feature smaller-scale, intimate galleries which will offer the potential for a quieter and more contemplative experience of the Collection.
These galleries will be dedicated to works on paper, small-scale sculpture and photography. The display programme in the smaller galleries will include groups of individual artist's works from the Collection, small thematic displays, and iconic works.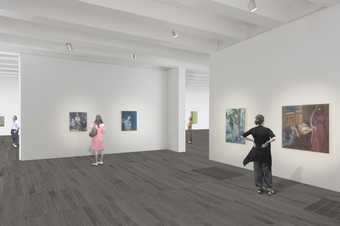 The galleries on Level 5 will feature high ceilings and natural daylight, creating a very different type of space to the flexible exhibition suite and smaller-scale intimate galleries.
This level also forms the crossroads of the gallery, physically linking to the existing Tate Modern galleries via a high level bridge spanning the Turbine Hall. Visitors will be able to see loan exhibitions in both buildings presented in dialogue with the Collection, in a wider range of configurations and in a changing rhythm.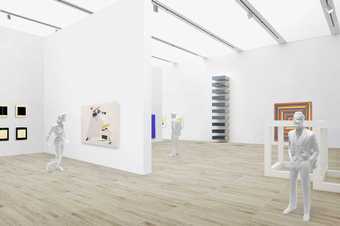 A dedicated children's gallery
There will be a dedicated children's gallery in the new building, programmed for 5–12 year olds. It will be a space to let children, as well as adults, feel that Tate Modern is theirs to explore.
The display programme will focus on inspiring young minds to look and think differently about art. It will show key themes and concepts about art and the creative process. To help younger audiences engage with the Collection, works will be specially selected and supported by handling objects and practical activities.