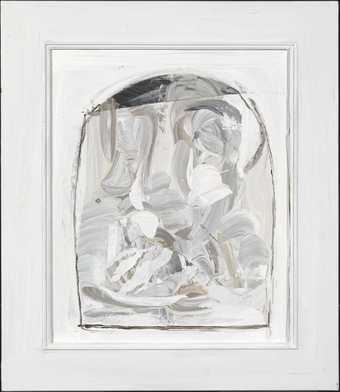 The programme
The Tate St Ives Artist Residency programme began in April 2003. It provides artists with studio space, residency fees, materials costs and curatorial support to assist in the development of their professional practice.
Based at one of the historic Porthmeor Studios in St Ives – formerly occupied by Borlase Smart, Ben Nicholson and Patrick Heron – the programme is designed to support and develop emerging talent, giving participants an exciting opportunity to realise new aspirations for their work.
The prestigious programme provides a lasting legacy for the artists involved, with each residency culminating with an exhibition at Tate St Ives and an accompanying publication.
Previous participants:
Katy Moran, 2009
Moran's intense and sensuous paintings have a vitality and atmosphere that immediately engage the imagination and provoke an emotive response.
Luke Frost, 2008–2009
The strictly formal arrangements of Frost's abstract paintings pose the saturation, rhythm, balance and contrast of colour against architectural space.
Jonty Lees, 2006–2007
Lees's works, rooted in everyday life, often revisit gadgets and games of childhood memories or those poetic moments of daydream.
Nick Evans, 2005–2006
Using a diverse range of media from cast and assembled resin, poured aluminium and hand-built ceramics, Evans's composite objects explore aspects of human experience.
Kerstin Kartscher, 2004–2005
Kartscher's work portrays fantasy worlds, celebrating femininity within elegant and immense landscapes.
Ged Quinn, 2003–2004
Quinn's large-scale canvases appropriate 'master' works from the European painting tradition, while drawing the viewer into a darker, more emotional experience.
Partou Zia, 2003–2004
Through vibrant, painterly canvases, Zia draws the viewer into the poetics of her world, inspired by the prophetic writing and illustrations of William Blake.