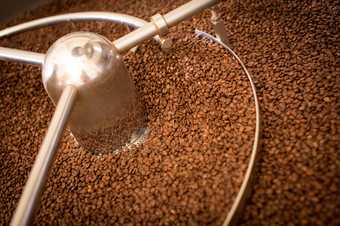 Home to Tate's Gender Equality Coffee Project (GEP) and Slot Roasting Collective our WWII Nissen Hut Roastery is a vibrant community-led non-profit business that helps fund Tate Gallery and champion coffee producers and professionals of all genders throughout the coffee value chain.
Our small team of specialists focuses on sourcing and roasting the highest quality and sustainable Specialty coffees grown by inspirational female and male producers for Tate coffee sites, whilst hosting a diverse range of slot roasters, and developing a bespoke range of contract and white label coffee services for a variety of coffee businesses and professionals.

Order online
You can order Coffee By Tate directly from our Tate Britain Coffee Roastery.
OUR COFFEE
TATE COFFEE GENDER EQUALITY PROJECT (GEP)
In the Roastery at Tate we value and invest in the relationships, quality, equality and sustainability of our coffee.
That means we ensure each and every kilo of coffee we buy is sourced equally between female and male producers using a procurement model that we have developed to be as intentional as possible, both in the short and the long term. This takes shape as our Gender Equality Coffee Project, which attempts to raise the agenda of gender equality by championing women coffee producers and family farmers who equitably share household income, resources and decision-making. We are proud to have developed this project with the help of our import and export partners Falcon Specialty, Caravela and SMC.
In the short term we aim to empower coffee producers of all genders throughout our value chain by travelling to producing countries during harvest, returning to the same producers each year and ensuring that we invest in relationships and projects within all aspects of coffee communities. We believe that creating equality within our supply chain contributes to the wellbeing and happiness of the families and communities we work with, enabling development, sustainability and increased coffee quality for the future.
Our coffee model also enables us to support the work of the World Coffee Research Institute (WCR) and the Partnership for Gender Equity (PGE), both of whom the Roastery is an ally and partner of. Incorporating investment schemes for these institutions within our sourcing model enables us to ensure that we support the wider research and work being done to secure the future of coffee production and broader gender equity goals within the coffee value chain.
Our range of coffees is comprised of individual, community and family producers and is designed to reflect the seasonality, diversity and quality of coffee grown by everyone throughout Latin America. Our range of Espresso and Filter coffees are the results of projects, relationships or initiatives that we have instigated or supported in producing communities, with the help of our partners.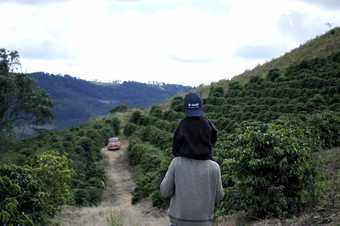 SLOT ROASTING COLLECTIVE
Alongside our own production we also host a collective of slot roasters who lease out our Probat roaster and expertise, offering roasting space and training for enthusiasts and professionals to create bespoke, affordable and accessible roasting solutions for their businesses. We also offer sourcing and profiling for white-label, bespoke and contract-roasted coffee, tailoring our services to each and every customer, as we understand the need for creativity in a competitive industry.
As part of Tate Eats all profits made by the roastery are donated to the gallery. Each roaster, coffee shop or customer purchasing any of Tate's coffee or services are directly supporting, not only the farmers we work with in our GEP, but also the gallery itself.
If you are interested in any of the coffees or services Tate Roastery can offer, then please don't hesitate to get in touch with our coffee team, coffee@tate.org.uk.