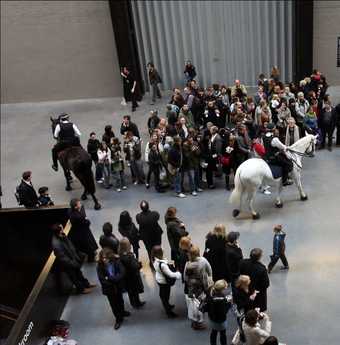 If anything, art is... about morals, about our belief in humanity. Without that, there simply is no art.
Ai Weiwei
The aim of activist artists is to create art that is a form of political or social currency, actively addressing cultural power structures rather than representing them or simply describing them. In describing the art she makes, the activist artist Tania Bruguera said, 'I don't want art that points to a thing. I want art that is the thing'.
Activist art is about empowering individuals and communities and is generally situated in the public arena with artists working closely with a community to generate the art.
Some artists concerned with activist art, are also involved in direct action, like the Women On Waves Foundation, a feminist art collective that runs a floating abortion clinic, carrying out abortions in places where they are not legal.