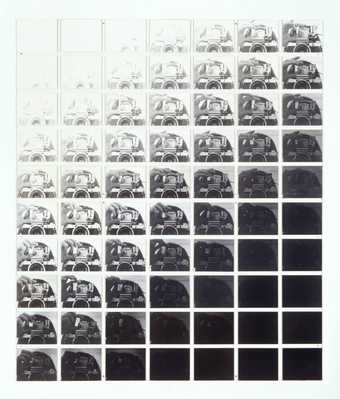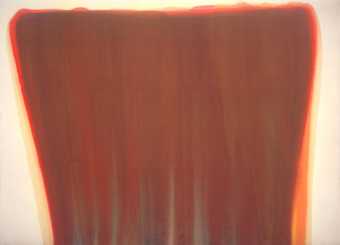 Process became a widespread preoccupation of artists in the late 1960s and the 1970s, but like so much else can be tracked back to the abstract expressionist paintings of Jackson Pollock. In these the successive layers of dripped and poured paint can be identified and the actions of the artist in making the work can be to some extent reconstructed. The later colour field paintings of Morris Louis clearly reveal his process of pouring the paint onto the canvas.
In process art too there is an emphasis on the results on particular materials of carrying out the process determined by the artist. In Louis again, the forms are the result of the interaction of artist's action, the type and viscosity of the paint, and the type and absorbency of the canvas. Richard Serra made work by throwing molten lead into the corners of a room. Robert Morris made long cuts into lengths of felt and then hung them on a nail or placed them on the floor, allowing them to take on whatever configurations were dictated by the interaction of the innate properties of the felt, the artist's action and gravity.
The British painter Bernard Cohen made paintings by establishing a set process for the work and then carrying it through until the canvas was full. John Hilliard's photographic work Camera Recording its Own Condition of 1971 is a particularly pure example of process art, as is Michael Craig-Martin's 4 Complete Clipboard Sets.