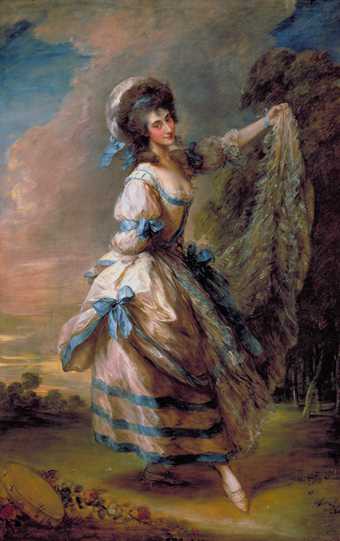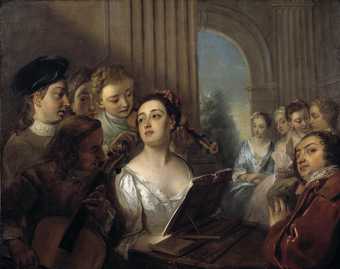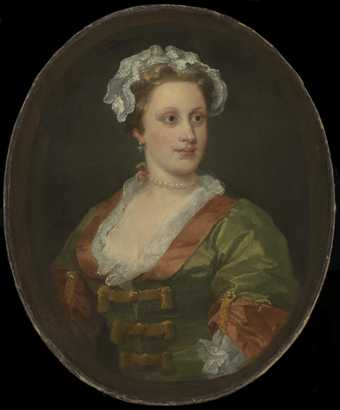 The name comes from French rocaille, rock-work, based on forms of sea shells and corals. In practice Rococo is a style of short curves, scrolls and counter curves, often elaborated with fantasy.
In fine art, Rococo prettiness, gaiety, curvaceousness and sensuality is exemplified in the work of François Boucher, Jean-Honoré Fragonard and Jean-Antoine Watteau and in the sculpture of Clodion.
Rococo was brought to Britain by Philip Mercier, who was appointed as principal painter to the Prince and Princess of Wales. A robust British version of the style can be seen in the work of William Hogarth, but its influence in Britain is perhaps best exemplified in the dazzling female portraits of Thomas Gainsborough.