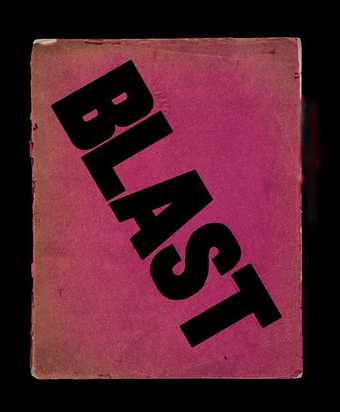 Edited by Wyndham Lewis, its radical intention was immediately evident when it first appeared. It has an extraordinarily bright pink colour with the title BLAST written across the cover in huge, bold, black letters. Ezra Pound described  it as this "great MAGENTA cover'd opusculus". The first section of the journal starts with a sequence of twenty-odd pages which are presented like a manifesto. Each page has a dramatic piece of graphic design, in which the editors 'Blast' and 'Bless' different things - often these are the same things. It is sardonic and humorous to read, but has a great vitriolic tone as well.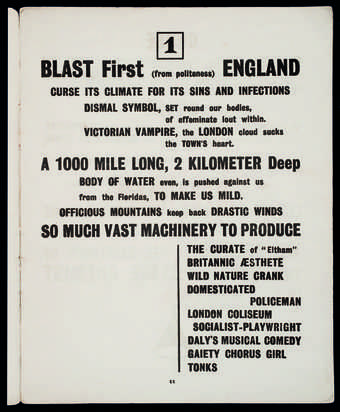 It lists the things that the Vorticists love and hate. For example one passage reads: "Curse the flabby sky that can manufacture no snow but can only drop the sea on us in drizzle." It goes on: "Blast France, Blast England, Blast Humour, Blast the years 1837 to 1900." In one sentence the whole of the Victorian era is dismissed. And then conversely we read: "Bless England, Bless England for its ships which switchback on blue, green and red seas."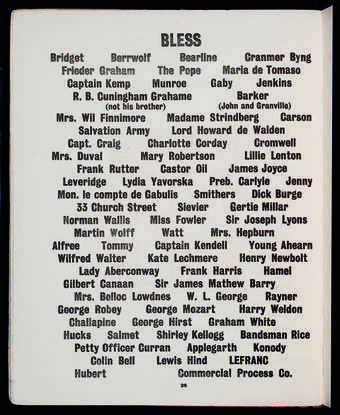 One of the other items included in BLAST is Lewis 's play called 'Enemy and the Stars' which is generally seen to be largely unintelligible and certainly unperformable.
Chris Stephens is co-curator of The Vorticists: Manifesto for a Modern World, which opens on 14 June, and Curator (Modern British Art) & Head of Displays at Tate Britain.