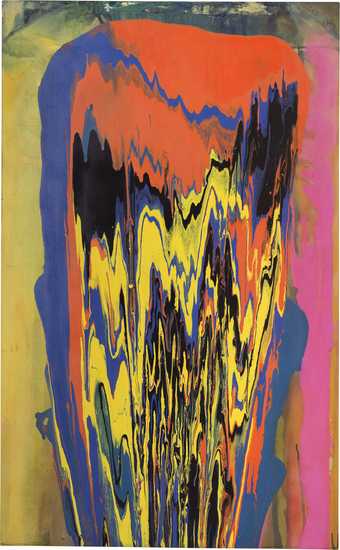 In this episode, we explore the role of chance and accident in the creative process. Hear artists, musicians and choreographers discuss what it means to 'go with the flow'.
The podcast features Frank Bowling, an artist who has spent 60 years improvising with paint. With contributions from dancer Alethia Antonia, artist Albert E. Dean, musicians Greta Eacott, Deji Ijishakin and Axel Lidstrom, and Bowling's assistant Spencer A. Richards. The podcast is presented by DJ and broadcaster Zakia Sewell.
The Art of Improvisation is a Falling Tree production for Tate, produced by Hannah Dean. It features music by Cykada, G.Bop Orchestra and The Evil Usses.
Want to listen to more of our podcasts? Subscribe on Acast, Apple Podcasts, Google Podcasts or Spotify.