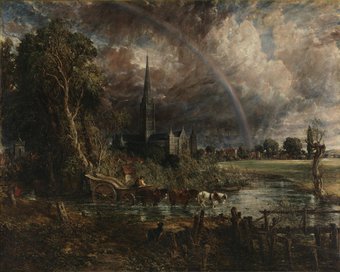 Setting the scene
Apart from the many paintings and drawings he made of the area around his birthplace in Suffolk; Salisbury was the place that John Constable depicted most in his work. This suggests how significant Salisbury was in his life.
It was friendship that drew Constable to Salisbury. He first visited in 1811 as the guest of the Bishop, and while there he met and became close friends with the Bishop's nephew, the Reverend (later to be Archdeacon) John Fisher. Constable and Fisher wrote regularly to each other sharing their thoughts and concerns about life, politics and religion in lively correspondence. 'We loved each other,' Constable wrote towards the end of his life, 'and confided in each other entirely.'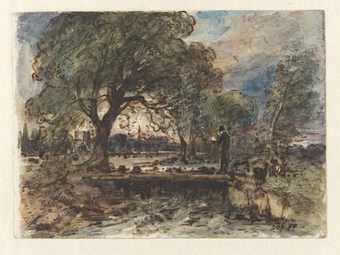 Constable visited his friend in Salisbury several times in the 1820s, and their close friendship was especially valuable when Constable's wife Maria died in 1828.
Grieving, Constable wrote: 'The face of the world is totally changed to me.' John Fisher invited his heartbroken friend to stay in Salisbury, and it was Fisher who encouraged Constable to paint the cathedral calling it 'the best subject you can take'. Fisher perhaps felt that such an immersive project might be a distraction for Constable and help him to deal with his grief. In many ways the painting was an homage to their friendship.
John Fisher died just a few days after Salisbury Cathedral from the Meadows was exhibited. Constable never visited Salisbury again.
Capturing the cathedral and its setting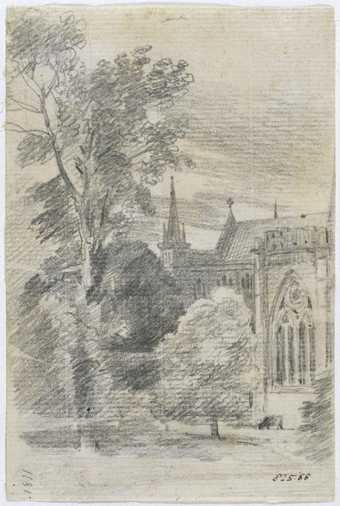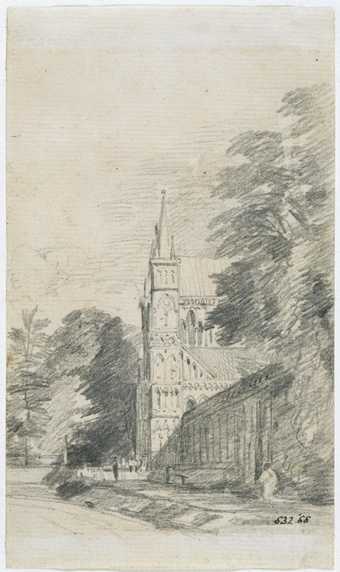 During his visits to Salisbury, Constable explored and sketched the cathedral. In contrast to other artists who painted topographical views of the impressive structure, Constable's early drawings depict the cathedral in bite-sized pieces, humanising it in lively and sensitive drawings. At first he drew the eastern view of the cathedral from the Bishop's Palace. But by 1820 he was increasingly interested capturing its western view, exploring the cathedral's relationship with its setting. He began to sketch it against big cloud-scudded skies, and these low skylines becoming a key aspect of Constable's later Salisbury Cathedral works.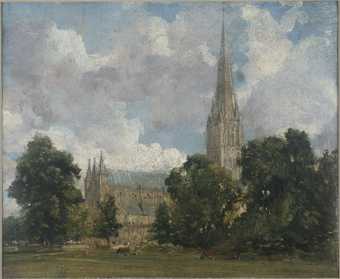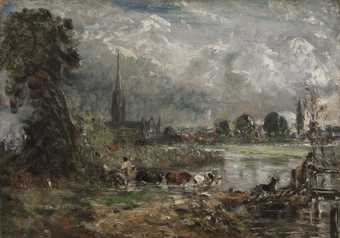 By the time he came to work on his monumental canvas Salisbury Cathedral from the Meadows in 1829, Constable had a sound knowledge of the cathedral and its setting. He used the many sketches he had made to build up the final composition, moving and manipulating elements to create the final scene. The powerful and brooding painting was the last of his monumental canvases – his so called 'six-footers' – and as with the earlier six-foot paintings, the final sketch he made in preparation for his finished work was a full-size sketch mapping out the composition.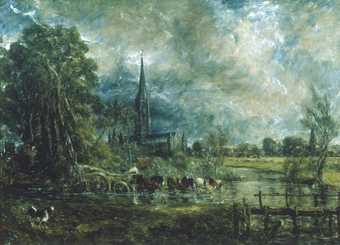 Zoom in! Explore the painting in detail
Accessible Resources
Listen to an audio description of Salisbury Cathedral from the Meadows 1831.