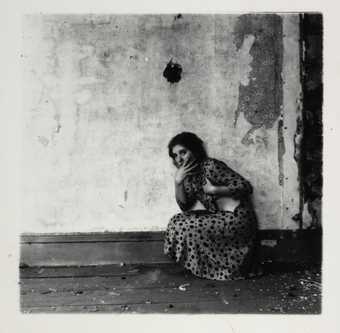 1. SHE WAS BORN TO BE CREATIVE
Francesca Woodman was born on 3 April 1958 in Denver, Colorado. Her father, George, was a painter, her mother, Betty, was a sculptor and her brother, Charles, is an electronic artist. Woodman started taking photographs when she was 13 years old. She moved to New York in 1979 with the dream of pursuing a career in fashion photography.
2. SHE TOOK INSPIRATION FROM SURREALISM AND FASHION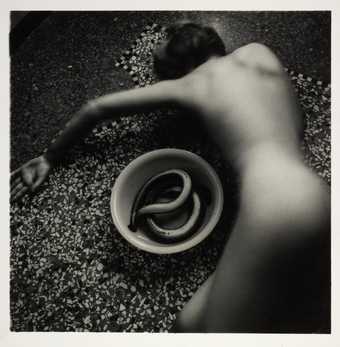 Woodman attended the Rhode Island School of Design in 1975. She idolised fashion photographers, such as Guy Bourdin and Deborah Turbeville. This influence is noticeable in the way Woodman sensitively used clothing throughout her works.
While studying in Rome during 1977–78, Woodman regularly visited the Maldoror bookshop, which specialised in books on surrealism. There she learnt about the pioneers of this movement, including Man Ray and Meret Oppenheim. Woodman applied some of the characteristics associated with surrealism to her own work. She created dreamlike environments with interesting and unusual objects, such as shells and eels, and combined familiar things in unfamiliar contexts to evoke uncanny feelings. She transformed extremely limited and unpromising environments into spaces of fantasy and experimentation.
3. HER BODY WAS THE SUBJECT OF HER WORK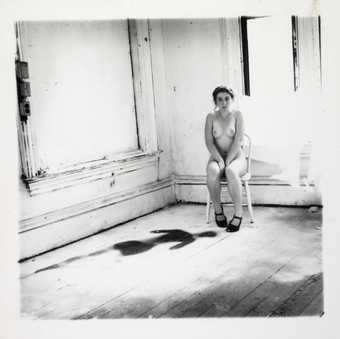 During her career, Woodman produced over 800 black and white photographs. She featured as the subject in many of them, sometimes partially clothed, naked, disguised, hidden or a blur. She used ordinary objects and materials, such as mirrors and pegs, to transform her body parts into distorted and surreal versions. She experimented with glass panels, pressing them against her body to squeeze, reshape and flatten her flesh to make her physical features appear grotesque and exaggerated. When questioned about why she was the subject of her own photographs, Woodman replied 'It's a matter of convenience, I'm always available'.

4. SHE BLURRED HER IMAGE TO CREATE MOVEMENT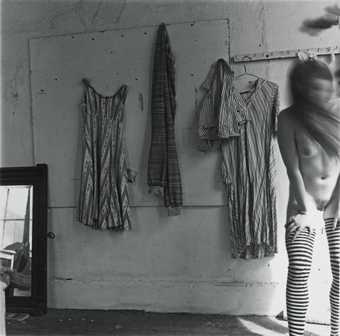 Woodman used long shutter speed and double exposure when photographing so that she could actively feature in her own work. This also meant that she could capture different stages of movement, in a way that could trace the pattern of time. As a result, her image is blurred, which suggests motion and urgency.
Am I in the picture? Am I getting in or out of it? I could be a ghost, an animal or a dead body, not just this girl standing on the corner …?
Francesca Woodman
5. HER WORK HAS INFLUENCED AND CONTINUES TO INFLUENCE ARTISTS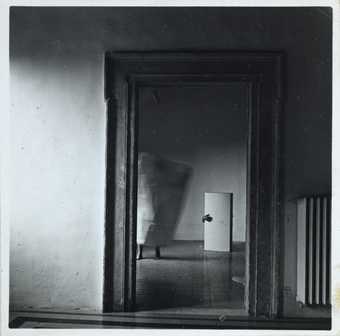 Although she died very young, there is no denying that Woodman was one of the most innovative and promising artists of her generation. She pushed the boundaries of experimental photography and played with the potential of shutter speed and exposure. Cindy Sherman (known for her conceptual portraits) and conceptual artist Sophie Calle (whose photography examines human identity and intimacy) both nod to Woodman as a huge influence on their own work.
She had few boundaries and made art out of nothing: empty rooms with peeling wallpaper and just her figure. No elaborate stage set-up or lights … Her process struck me more the way a painter works, making do with what's right in front of her, rather than photographers like myself who need time to plan out what they're going to do.
Cindy Sherman