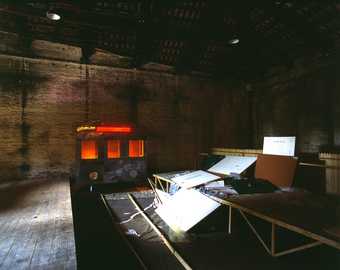 1. The Kabakovs pioneered the 'total installation'
The Kabakovs are best known for their 'total' installations, a type of immersive artwork that they pioneered. A 'total installation' completely immerses the viewer in a dramatic environment. They transform the gallery spaces they are displayed in, creating a new reality for the viewer to enter and experience. They often explore dark themes like power and control, oppression and destruction. Over their career, the Kabakovs have created almost two hundred total installations.
2. Their works feature a huge cast of characters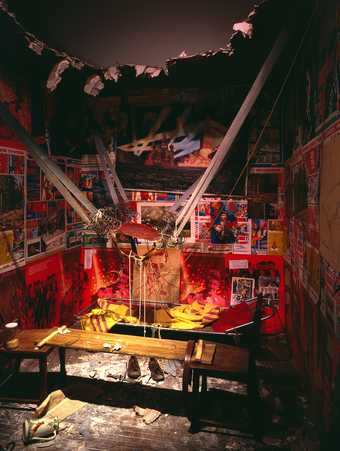 From utilitarian little white paper men who walk across sculptures, to fictional artists responsible for the artists' paintings, the Kabakovs feature a host of fictional characters in their work. These characters are often used to reflect on history and personal memory as well as depicting different attitudes to Soviet society.
3. They are married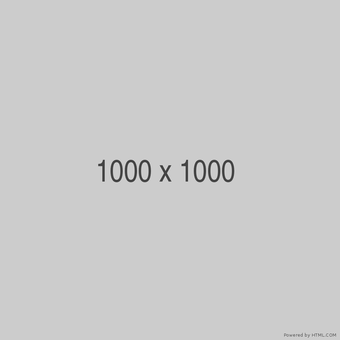 Ilya and Emilia Kabakov were both born in Dnepropetrovsk in the former USSR, and both settled in the United States. Emilia emigrated to the USA in 1973 and was a professional musician, curator and art adviser. Ilya was a practicing artist in the Soviet Union until leaving in 1987 aged 54 to travel Europe and America. He eventually settled in New York. Ilya and Emilia started working together in the late 1980s and were married in 1992. They now live and work in Long Island, New York State.
4. Ilya has been both an 'official' and 'unofficial' artist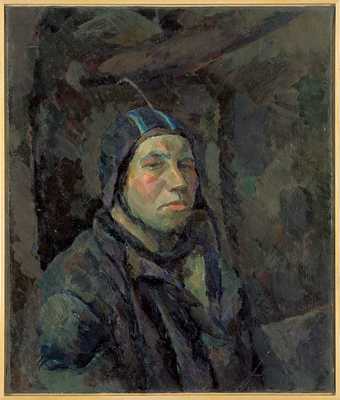 In the Soviet Russia Ilya grew up and worked in, artists had to adhere to the official style of Socialist Realism. Socialist Realism celebrated the state and the heroes and heroines of the revolution. Ilya had an 'official' role as a graphic artist and children's book illustrator, working for the state publishing houses. But he led a double life. As an 'unofficial' artist, under the radar Ilya created works critical of society. These works could never exhibited freely in public, but were shown privately amongst artist friends.
5. Their works bridge reality and fantasy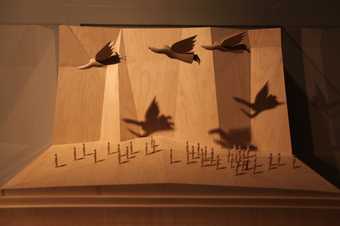 Ahead of their Tate Modern exhibition, Emilia reflected on the crossovers between the Kabakovs' lives and work:
Ilya and Emilia Kabakov: Not Everyone Will Be Taken Into the Future is on at Tate Modern 18 October 2017 – 28 January 2018