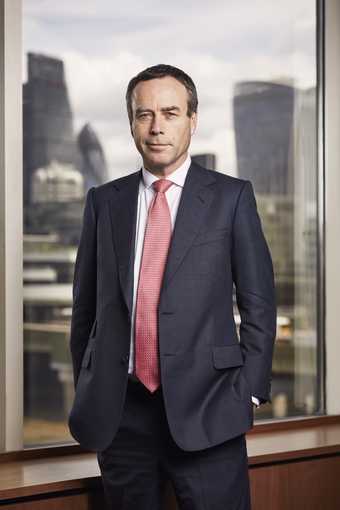 It is announced today that Tate Trustees have appointed Lionel Barber to be Chairman of the Board of Trustees. Lionel Barber has served as a Trustee of Tate since 31 January 2011 and has served as interim Chair since 1 August 2017. In accordance with the Museums and Galleries Act, the Trustees choose the chair from one of their number. The process for the appointment was overseen by Tim Davie as Interim Senior Independent Trustee. The Prime Minister has agreed to extend Lionel Barber's term until 30 January 2021.
Lionel Barber is the editor of the Financial Times. Since his appointment as editor in 2005, Barber has helped solidify the FT's position as one of the first publishers to successfully transform itself into a multichannel news organisation. During Barber's tenure, the FT has won numerous global prizes for its journalism, including Newspaper of the Year, Overseas Press Club, Gerald Loeb and Society of Publishers in Asia awards.
Barber has co-written several books and has lectured widely on foreign policy, transatlantic relations, European security and monetary union in the US and Europe and appears regularly on TV and radio around the world. As editor, he has interviewed many of the world's leaders in business and politics, including: US President Barack Obama, Chancellor Angela Merkel of Germany and President of Iran, Hassan Rouhani.
Barber has received several distinguished awards for his contribution to journalism in the transatlantic community. He has served on the Board of Trustees at Tate for seven years and is also on the Board of the Carnegie Corporation of New York. In February 2018 he was awarded the Media Society's annual award for his outstanding contribution to journalism.
Lionel Barber said: 'I am honoured to accept the position of Chair of Tate, one of the world's leading cultural institutions. I look forward to working with Tate's Trustees, Maria Balshaw and her fellow Directors to bring art in all its aspects to an ever bigger and diverse audience. '