Statement of solidarity with Ukraine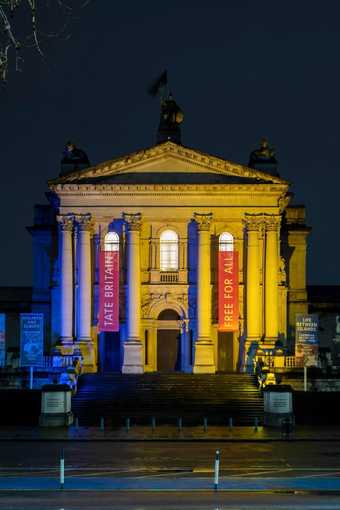 Tate stands in solidarity with the people of Ukraine and in condemnation of Russia's invasion.
Alongside other museums and arts organisations around the world, we support the global campaign calling on Russia to withdraw from Ukraine immediately, and we will not work with or maintain relationships with anyone associated with the Russian government.
Tate exists to celebrate the power of new ideas, of difference, and of freedom of expression. We provide a platform for the unique voice of each artist, and for the distinct histories, cultures and experiences found in the art of each country.
Each evening we have been lighting up Tate Britain in the colours of the Ukrainian flag to reflect the fact that our thoughts and hearts are with all our colleagues and friends in Ukraine.
We #StandWithUkraine.