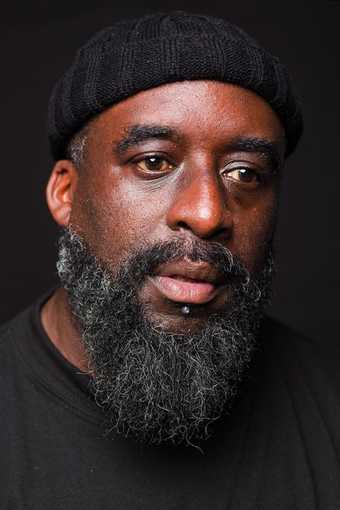 On Friday 3 July the second UNIQLO Tate Lates Night In will celebrate LGBTIQ+ culture. While the galleries are closed, Tate Modern's popular monthly event is brought direct to viewers at home, offering two digital streams of content so viewers can curate their own night. To mark the end of Pride month, this event will bring together a vibrant mix of talks, workshops, film, music, poetry and meditation centred around LGBTIQ+ people, visual activism and self-care.
Hosted by Dan Vo, a leading figure in the world of LGBTIQ+ museum tours, UNIQLO Tate Lates Night In will be available to view on the Tate website from 7-9pm BST and will remain online for a week. Programme highlights include queer British artist Ajamu X discussing his practice and visual activism, an interactive creative workshop with London artist Ashton Attzs, meditation with Suhaiyla Shakuwra and specially programmed DJ sets from NTS radio.
This month's talks and workshops stream will feature Ajamu X speaking to Mels Evers, Assistant Curator of Displays and Co-chair of Tate's LGBTIQ+ Network, about the artist's experiences of London in the 1990s and their relationship to present day events. Viewers will be able to get creative and make their own work of art with Ashton Attzs, who will lead a workshop in creating an image that uplifts, empowers and celebrates queer Black people. Attzs will also discuss how they use art to support self-care. Illustrator Wednesday Holmes will be talking through their work and inspiring viewers to create and share their own illustrations. Winner of the International Slam Championship, Keith Jarrett, will read from his poetry collection Selah - an exploration of the fractured narratives of a Black British identity - while curator E-J Scott will present stories around treasures from The Museum of Transology's collection. The evening ends with a calming, guided meditation from Suhaiyla Shakuwra.
Over on the music and film stream, viewers can watch a live recorded DJ set programmed by NTS Radio from Beatrice Dillon and Loraine James and accompanied by visuals by artist Onyeka Igwe. This will be followed by a film screening.
UNIQLO Tate Lates occur at Tate Modern on the last Friday of every month and have left their mark on London's cultural scene by offering a free and accessible creative hub for people to come together, socialise and exchange ideas. Over the past three and a half years, these events have been dedicated to showcasing local emerging talent, alongside well-known DJs and world-famous artists. UNIQLO Tate Lates Night In is part of Tate's commitment to continue to inspire and connect people across the world and to support and platform local emerging artists alongside collection artists during lockdown.