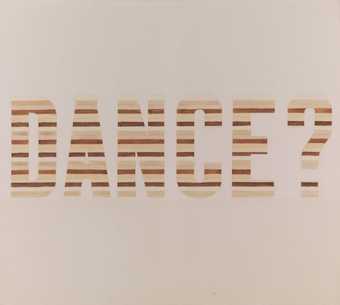 How do I join Tate Collective?
Head to our registration page to sign up. Your account will be set up straight away. Check your inbox for your Tate Collective e-card and save it - you'll need it handy when you visit Tate.
How do I get £5 exhibition tickets?
Simple! Once you're signed up, go to the exhibition page to book your ticket(s). You need to be signed in to see a Tate Collective discount. You'll be sent e-tickets which you can either print or show or add to your wallet on Apple or Android phones. Just show your ticket and ID to our gallery staff at the exhibition doors and off you go!
Can I get £5 tickets in person at the galleries?
Tate Collective tickets can only be booked online. Tickets are delivered to your inbox straight away as e-tickets. Either book in advance or when you're at the gallery. Head straight to the exhibition with your e-ticket open ready to be scanned.
If I book four tickets does everyone in the group have to be 16–25?
Yep. Every ticket holder will need to provide proof of age to gain entry to any exhibition with a £5 ticket.
How do I prove my age?
You need to provide your date of birth when you sign up to Tate Collective. When you then visit an exhibition or event, you'll be asked for proof of age when you show your ticket. Student card (with your DoB on), passport, driving licence or Pass Card are all accepted as valid forms of ID.
What do I do if I can't find my Tate Collective e–card?
Don't worry! You can retrieve a copy of your e–card or download a replacement by signing in to your account.
How do I get my shop and cafe discounts?
Show your Tate Collective e-card at the till of our cafes or shops to get your discount. If you're shopping online, the discount will be automatically applied when you're logged into your account.
How can I hear about exhibitions, events etc. at Tate?
When you sign up for your free Tate Collective account, as part of the services you'll get a monthly e-mail with our top Tate picks. Follow us on Facebook, Twitter and Instagram to keep up with the latest as it happens.
I live in Liverpool, can I get £5 exhibition tickets at Tate Britain, Tate Modern and Tate St. Ives?
Yes, our £5 exhibition tickets apply to all our galleries regardless of where you live. If you're aged between 16–25 and live in Cornwall, you're eligible for the Tate St Ives Locals' Pass which gets you unlimited entry to Tate St Ives. Join as a Tate member to get unlimited entry to all Tate exhibitions, prices start from as little as £72 a year or £7 a month.
Do you have a list of your current exhibitions?
Check the Tate Collective page for all of the exhibitions that you can currently book tickets for.