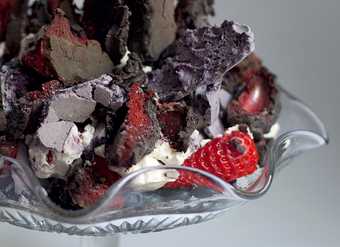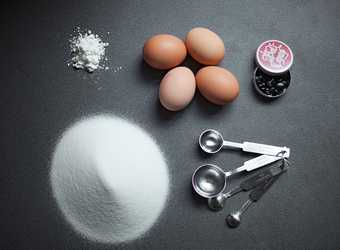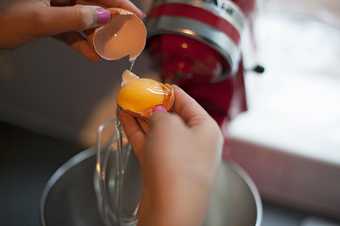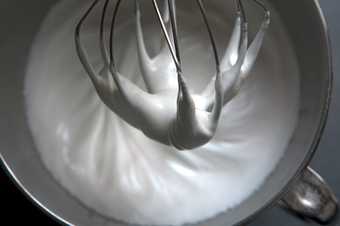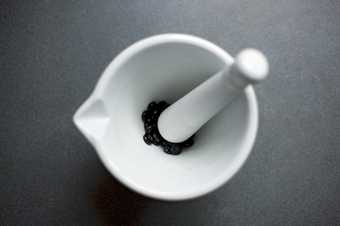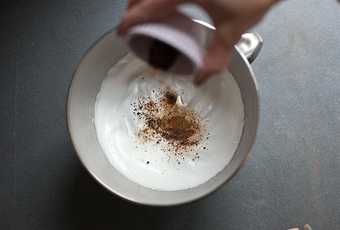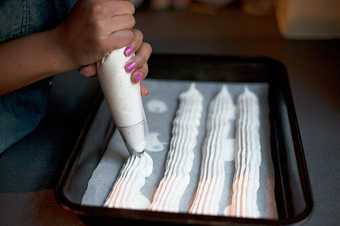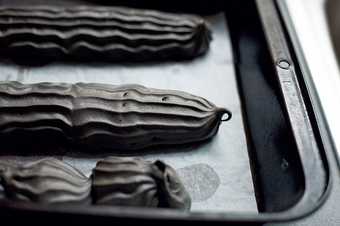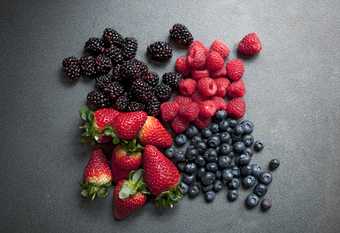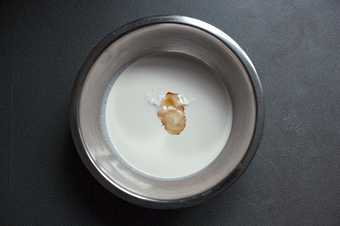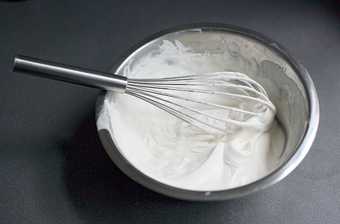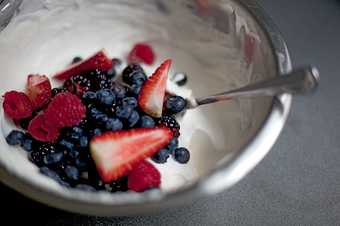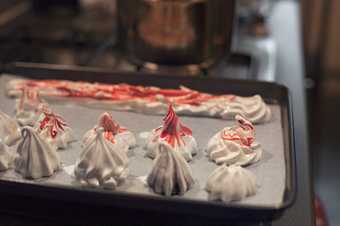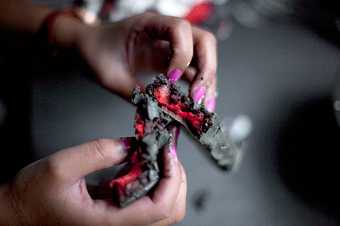 When I saw John Martin's The Great Day of His Wrath 1851–3 from a distance, I was thinking of a summer berry fool with sweet and sharp accents to it. The closer I got, the more I realised that something so light and fruity was probably the furthest thing from the artist's mind when he completed it, just a year before his own passing. The more I thought about it, the more I thought 'Fool' was an appropriate title and dish to complement the image. 'Fool' for thinking this is what's in store for us at some point soon (although Hollywood has a never-ending stream of such inspired films); 'Fool' for thinking one 'being' could do this to so many on a whim, supposedly because people had been naughty; 'Fool' for thinking the end for us all will be so quick, hostile, hot and sooty (my idea of a worse ending is one that's icy cold and white), although a meteorite is never far away. I've replaced the dark, sun-less bits with liquorice meringues, the hellfires with berries and the lightning strikes with whipped cream and yoghurt, all of which is much more palatable!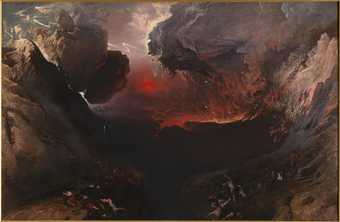 Liquorice meringues
4 medium egg whites
A pinch of fine salt
280 g caster sugar
1 level tablespoon cornflour
1 teaspoon white vinegar
2 teaspoons finely crushed liquorice pastilles
Oven at 100°C with half fan if possible.
Beat the egg whites and salt until foamy using an electric beater.
Add the caster sugar two tablespoons at a time, with a 20-second break in between, until it's all been added, and beat another minute on full speed.
Sieve the cornflour over the whites, sprinkle with the vinegar and ground liquorice and mix in, then beat another 30 seconds until well dispersed.
Fill a piping bag fitted with a wide star nozzle (or use small spoonfuls dropped on to the tray) and place six dots on a baking tray.
Lay baking parchment on top of the dots (they prevent the paper lifting in a fan-forced oven), then pipe long fat 'fingers' of meringue across the tray 1 cm apart. Bake for 70 minutes until dried and crisp. Leave to cool on the tray, then store in an airtight container.
Recipe (for eight)
500 g mixed berries, larger ones cut in half or quarters (a mixture of raspberries, strawberries, blackberries, blueberries, mulberries and tayberries, or whatever you can find)
2 tablespoons icing sugar
2 tablespoons lime juice
300 ml double cream
250 ml plain yoghurt (ewe's milk or goat's milk is best here)
5 0ml runny honey
Two-thirds recipe liquorice meringues, snapped roughly into 3 cm lengths
Mix the berries with the icing sugar and lime juice and leave to sit in the fridge for an hour. Whip the cream, yoghurt and honey in a bowl to medium-firm peaks.
Lay one third of the berries and their juices in the bottom of a large glass bowl, then gently fold the remaining berries into the whipped cream along with the meringues. The mixture should be streaked with colour from white through red to black.
Spoon this over the berries, keep the top in turmoil (not flattened) and return to the fridge.
Leave to sit for no more than 20 minutes before serving.