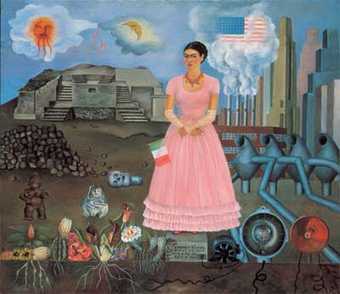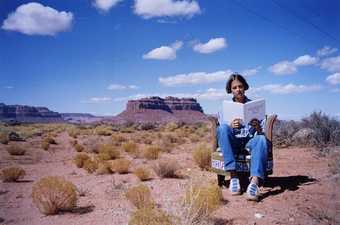 Some people say there are similarities between Frida Kahlo's work and mine. I think it has less to do with subject matter and more about coincidences – in particular, because I am a woman. (I used to have a unibrow before I plucked it.) Women can relate to her. She did images of herself bleeding in the bath, of foetuses coming out of her, and pictures of her family and lovers. One of the paintings that I both hate and love is Diego on My Mind 1943, where she paints a portrait of her husband on her forehead. I could have had Mat Collishaw tattooed across my whole body at one point. I understand what she was thinking. People would say: 'What's on your mind?' And I'd say: 'Can't you see who I am in love with. It's on my forehead, I don't have a brain anymore.'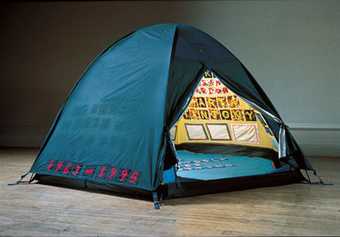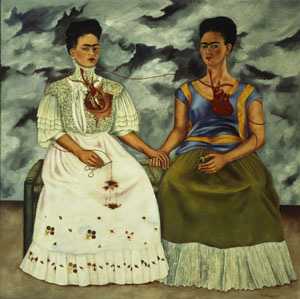 I came across Kahlo when I was at the Royal College. I read her letters before I saw any of her art. I remember that they very poetic and passionate. I then did some images that were directly influenced by her, including a drawing of my family tree. What confused me was why she could be in love with a fat, misogynistic, bad painter. But I realised that she was a masochist. You can see that in the work – and it's what drives it. I like it. Some of it makes me feel sick, and makes me think: I didn't need to know that. But on the other hand, the fact that she had no proper training yet obviously had the talent is extraordinary. When you look at the paintings you see that they are good. She painted what she saw – and the fact that she actually saw these things in her imagination is incredible. At the time there were many people around her, including the Surrealists, who were trying to be weird, when she genuinely was. She was also extremely politically motivated. She laid herself on the line about the things she believed in.
Her work is completely resolved. You don't look at the paintings and think: 'I wonder where this is going.' I believe it is a sign of her brilliance that I can say that about her when she died at the age she did. What would she have done if she had had any children? Also, what if she hadn't had one misfortune after another? She had polio, she had miscarriages and that terrible accident – and then a leg amputation. She dealt with these blows, but they inspired her. She never sat around feeling sorry for herself.