Editor's Note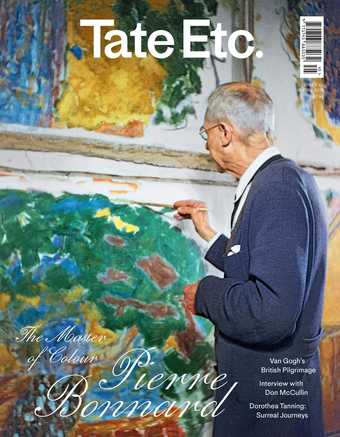 The social and political upheaval in Europe has touched us all and, considering the ramifications of the Brexit process, it will continue to shape our lives over the coming decades.
Amid the passionate, and occasionally unsavoury, debate it is always worth remembering how fruitful migration has been in helping to create cultural diversity. And whatever direction we are headed towards, we should celebrate our wonderful mix of talented artistic voices from across the globe, a fusion that has enriched this country (and its art collections) for centuries.
As Monica Bohm-Duchen writes, over 300 visual artists came to these shores to flee the Nazi regime after 1933. Among them were influential names – Walter Gropius, Naum Gabo and László Moholy-Nagy – but their ranks also included lesser-known but talented figures, such as Eva Frankfurther and Albert Reuss. All of them touched the lives and minds of the people they met, as well as those who have since been inspired by their art. Their legacy is far-reaching.
We know that art, such as theirs, can change people's lives. And now we know that our teenagers have a strong view on the role of creativity. A three-year survey initiated by Tate, the Royal Shakespeare Company and the University of Nottingham analysed the responses of 6,000 young people aged 14 to 18 about their practical engagement with the arts, and found that they viewed arts subjects as an essential element of their education. This survey matters.
I imagine that some of these teenagers will have experienced at close hand the value of Tania Bruguera's Hyundai Commission at Tate Modern, where we see how subtle interventions in and around the Turbine Hall operate as a community-driven response to the global migration crisis. As the London-based, Somali-born journalist (and Tate Neighbour) Ismail Einashe writes, Tania's piece reminds us that to have thriving communities, be they artistic or otherwise, we need to 'build empathy and grow common bonds of neighbourliness and shared values'. Surely, all of us can be a part of this.