Lots of people tell us that Tate Britain's big, grand spaces make them feel like they should be still and quiet. In reality, we have no rules about how you can move through our galleries, or about the sounds you can make in them.
Corali, a leader in dance created by artists with a learning disability, have worked with Tate since 1998 and are experts in creatively taking up space in our galleries. We invited four Corali dancers to design performances in response to four artworks at Tate Britain.
We wanted to show what happens when people have the freedom to enjoy the gallery however they want, and how this can open up new ways of responding to art.
THE DANCERS

Read on to find out more about the Corali dancers, the artworks they chose to perform to and why...
Paul Davidson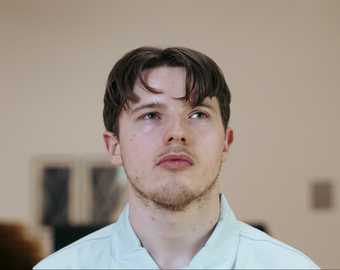 Paul chose 2016 because he is passionate about the climate crisis. He feels that the painting communicates an urgent message of what is happening to our planet. The painting 2016 was made when the European migrant crisis was being heavily documented by the media. Paul has a great awareness of this. His dance strongly references the movement of waves, both in calm and stormy conditions. It also explores the emotional impact of dangerous travel.
Paul joined Corali in 2015 and is also a member of Kick Up, Corali's youth company. Paul has recently graduated from the National Youth Dance Company (NYDC) and is now training with the CAT programme (Centre for Advanced Training) at The Place Theatre. He makes his own dance videos at Paul Davidson Dance.

Sherifat King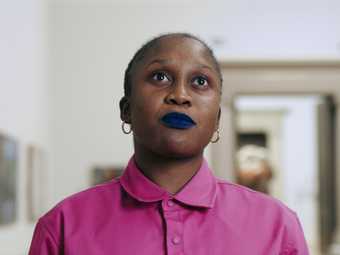 Sherri loves the energy and movement of the abstract painting Distillation. She picked out the circles within it as a key motif for her choreography. Sherri wanted to show that abstract art can be a great source of inspiration.
Sherri has been with Corali's youth company, Kick Up, since 2015. She has performed at the Southbank, Tate, Rose Theatre Kingston, Trinity Laban and Lyric Hammersmith.

Bethan Kendrick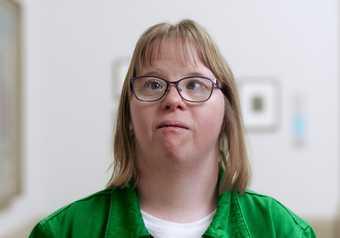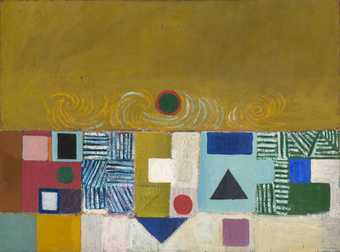 Bethan chose the jewel-like painting, Square Motif, Blue and Gold: The Eclipse. She used the geometric shapes to create structured sequence of angular movements. The vibrancy of the painting's colours come through in the energy of her movements.

Long standing company member, Bethan joined Corali in 2003. She has toured nationally and internationally with the company. Bethan trained with Alessendre Dance School before meeting Corali.

Housni Hassan (DJ)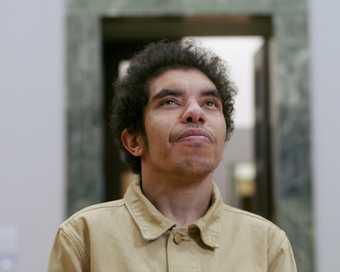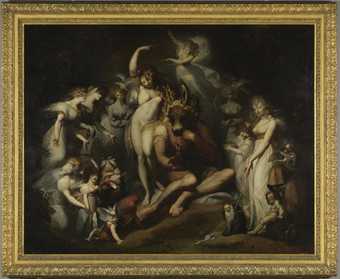 DJ chose Titania and Bottom because of the strong contrast of light and dark. He likes that it creates a dramatic effect and spotlights the many mini-narratives within the artwork. In his dance he references the purpose and placement of each character. He takes aspects of their poses into his sequence.

DJ has been a member of Corali for 12 years. He has performed extensively in London, the UK and internationally. He also works regularly with theatre companies Spare Tyre, and Access all Areas.