4 rooms in A Clearing in the Forest
Langa records his hometown of Bakenberg in this evocative, looped video of its dusty streets
Where Do I begin? depicts a line of people queuing to board a bus. Filmed at ground level, the video focuses on the lower third of their bodies, leaving torsos and faces unseen. It was recorded in the artist's hometown, Bakenberg, an area of Limpopo, South Africa. Langa made various works there, including a series created by dragging canvases on its untarred roads.
Langa grew up under the racial segregation of apartheid South Africa and has noted that Bakenberg was not listed on official government maps during this time. Where Do I Begin? meditates on his feeling of coming from such a 'non-existent' place. The title also references the artist's displacement from South Africa to the Netherlands, prompting us to reflect on our own sense of belonging.
A recurring refrain from Welsh singer Shirley Bassey's song Love Story plays as the images loop from one dusty step to the next. Together, sound and image evoke time's circularity, reminding us how beginning and end remain in flux – a metaphor for the cyclical pattern of eternal return.
Tate Modern
Blavatnik Building Level 0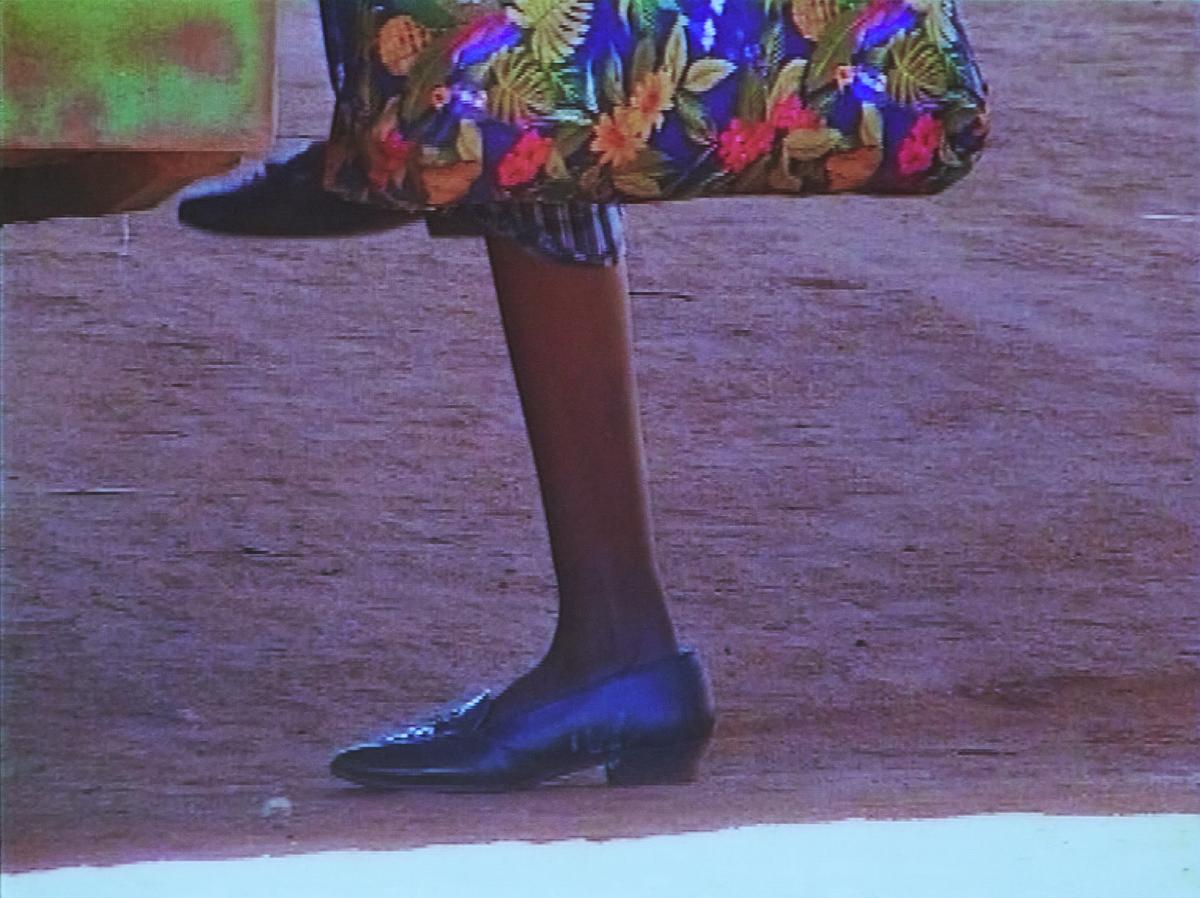 Moshekwa Langa

,

Where Do I begin

2001

This short colour video with sound lasting just over four minutes focuses on the legs and feet of people in a queue as they board a public bus in the artist's hometown of Bakenberg, approximately 300 kilometres north of Johannesburg in South Africa. Shot from the perspective of a child, the image is shaky and tightly cropped, focusing on the slow steps of those in the queue, the tyres of the bus and the dusty red ground. As the queue shuffles forwards, we see shoes cracking with age, a missing sock, stained skirt, swollen ankles and bulging bags interspersed with meticulously pressed men's trousers and shiny shoes. Ambient sounds are overlaid with an extract from Shirley Bassey's rendition of 'Where Do I Begin', a popular song from the film Love Story (1970). The work is number 2 in an edition of 3 plus 2 artist's proofs. The video can be projected or shown on a monitor.
1/1
artworks in Moshekwa Langa
Art in this room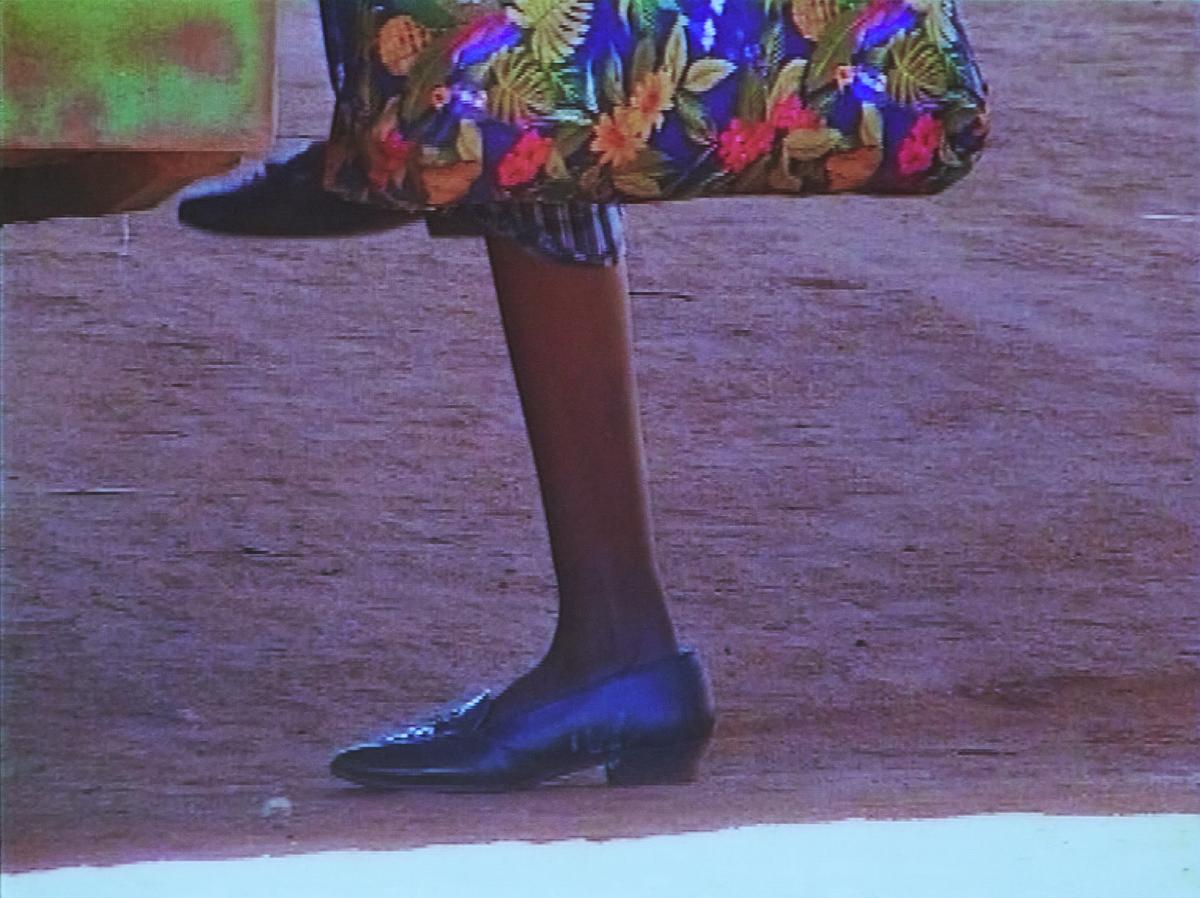 Moshekwa Langa
Where Do I begin
2001