11 rooms in Materials and Objects
Seamless connects familiar objects from everyday life into a three-dimensional network
Sze incorporates objects designed for human scale, such as tools for installing sculpture such as a ladder and a spirit level. Other components, like the tiny wooden bridges, could imply a miniature scale. The sculpture sweeps across the space in delicate curves, connecting the objects into a single larger construction. The spiralling structures suggest the double helix shape of DNA – molecules that determine the growth and reproduction of all living things.
Although titled Seamless, the work draws attention to the 'seams' of the museum's architecture. Several rectangles are cut into the walls where the sculpture penetrates. They reveal the construction of the museum building and the functional spaces behind its pristine 'white cube' galleries.
Seamless also refers to art historical sources from the early 20th century. Its structures and shapes relate to constructivism (abstract art that reflected the modern industrial world). Sze's use of the colours red, blue and yellow recalls the Dutch modernist art movement De Stijl. This promoted 'pure' abstraction using only straight lines and primary colours.
Seamless is displayed together with Judith Rothschild's Untitled Composition, a painting also inspired by De Stijl's use of simplified lines and primary colours. Rothschild was especially influenced by the grid-like abstract works of Piet Mondrian. However, the lines in her painting includes many irregular shapes and organic curves. They are based on objects depicted in the genre of still life, simplified to the point of no longer being recognisable. Her compositions are the result of a process of abstraction from real things.
Sorry, no image available
Sarah Sze

,

Seamless

1999

According to Sze, 'sculpture... can cultivate the value of a concrete experience in space, in real time.' It also 'plays with things such as space, touch, location, intimacy, and memory... the way in which we experience movement... and the resulting revelation of specific moments in time that only physical space can create.' This sculpture was first shown in Pittsburgh, US, at the Carnegie International exhibition in 1999. Displayed for the first time since, it has been reconfigured to respond to the specific space of this gallery.

Gallery label, April 2022
1/2
artworks in Sarah Sze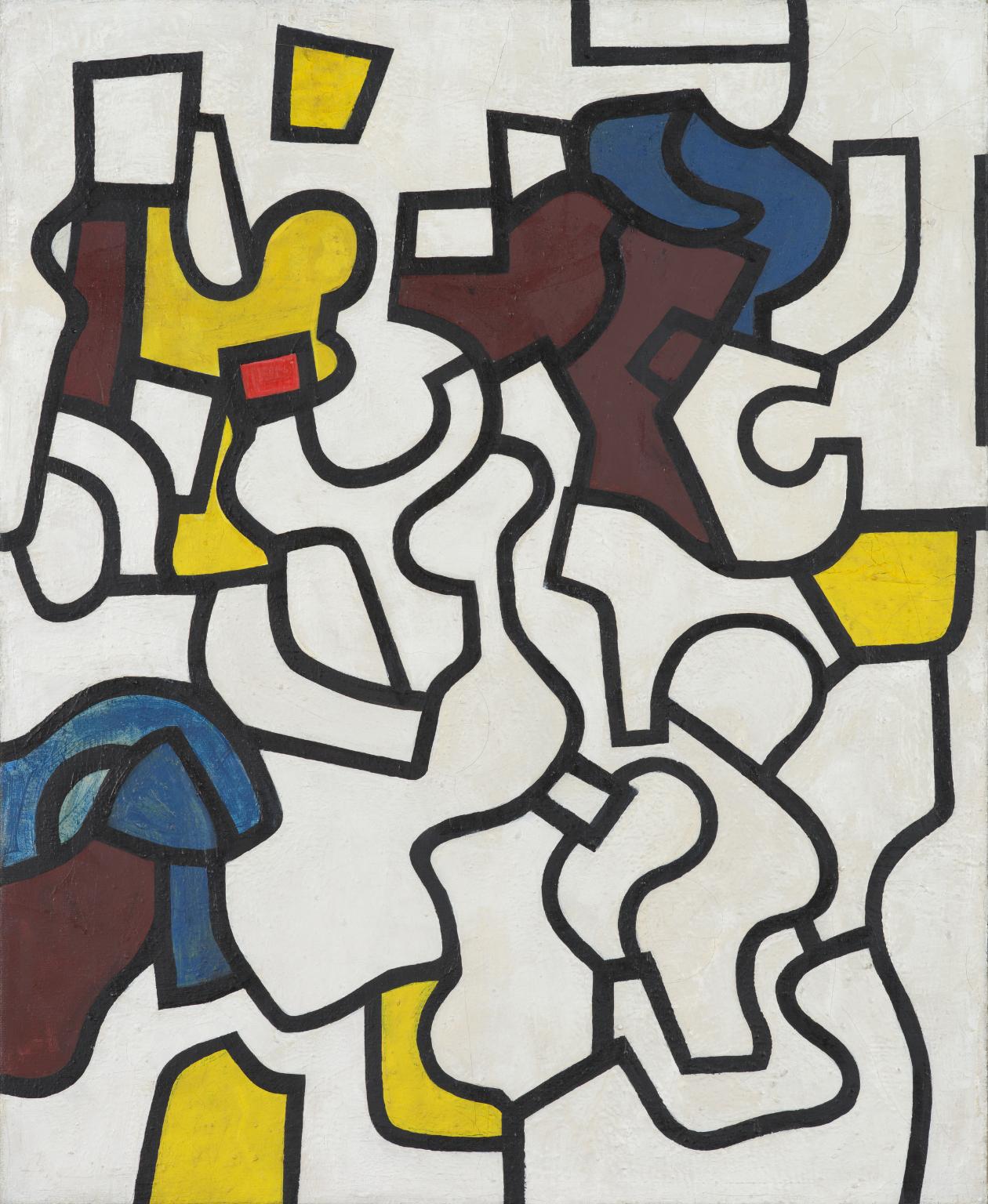 Judith Rothschild

,

Untitled Composition

1945

Between 1944 and 1947, Rothschild completed a number of paintings in a very pared-down style consisting of bold lines and flat blocks of colour. These works combined references to objects with geometric abstraction. They reflect her growing interest in the work of Dutch artist Piet Mondrian, who had moved to New York in 1940. Mondrian's gradual transition from figurative subject matter to pure form offered Rothschild a model as she explored the boundary between still life and abstraction.

Gallery label, April 2022
2/2
artworks in Sarah Sze
Art in this room
Sorry, no image available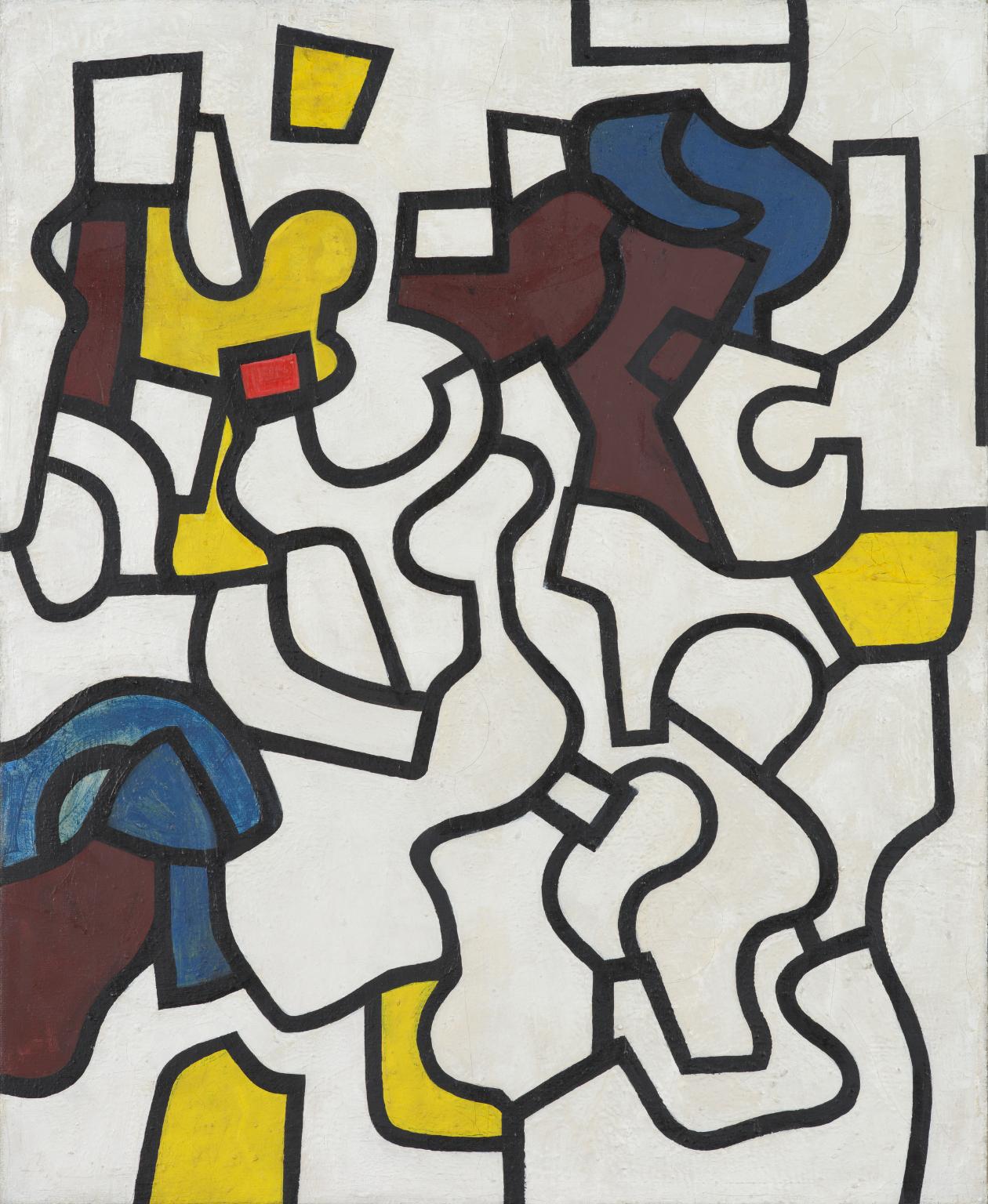 Judith Rothschild
Untitled Composition
1945