12 rooms in Materials and Objects
How does Yto Barrada explore themes of power and strategies of resistance through natural and urban landscapes?
Barrada uses many kinds of materials to make her work: photography, film, sculpture, printing, textiles and installation. Her artworks focus on Morocco, in particular her hometown of Tangier, which she has researched in depth. She is also the founder of Morocco's first cinema cultural centre, the Cinémathèque de Tanger.
What materials can you spot in the artworks displayed?
Why do you think the artist chose to use them?
Barrada often uses the image of a palm tree in her work. Originally grown abroad, palm trees were imported to Morocco. Their image is now often used to promote Morocco as a tourist destination. Barrada regularly investigates how symbols like palm trees shape everyday experience in Morocco. She is also interested in how other symbols can represent the country's colonial history. Morocco was previously occupied by Spain and France, whose influence still continues.
Can you find other symbols in the artworks here?
What could they represent?
What do they mean to you?
Rapid urban development in Morocco, such as the creation of luxury hotels and golf courses, has caused damage to the region's precarious eco-system. Barrada's work explores this impact of the tourist industry. She said:
'I give information, but I am not a journalist. I give poetic things, but I am not a poet either. My work exists at the periphery of these three. I like to inform, I like to inform myself.'
How could Barrada's work inspire you to inform or create?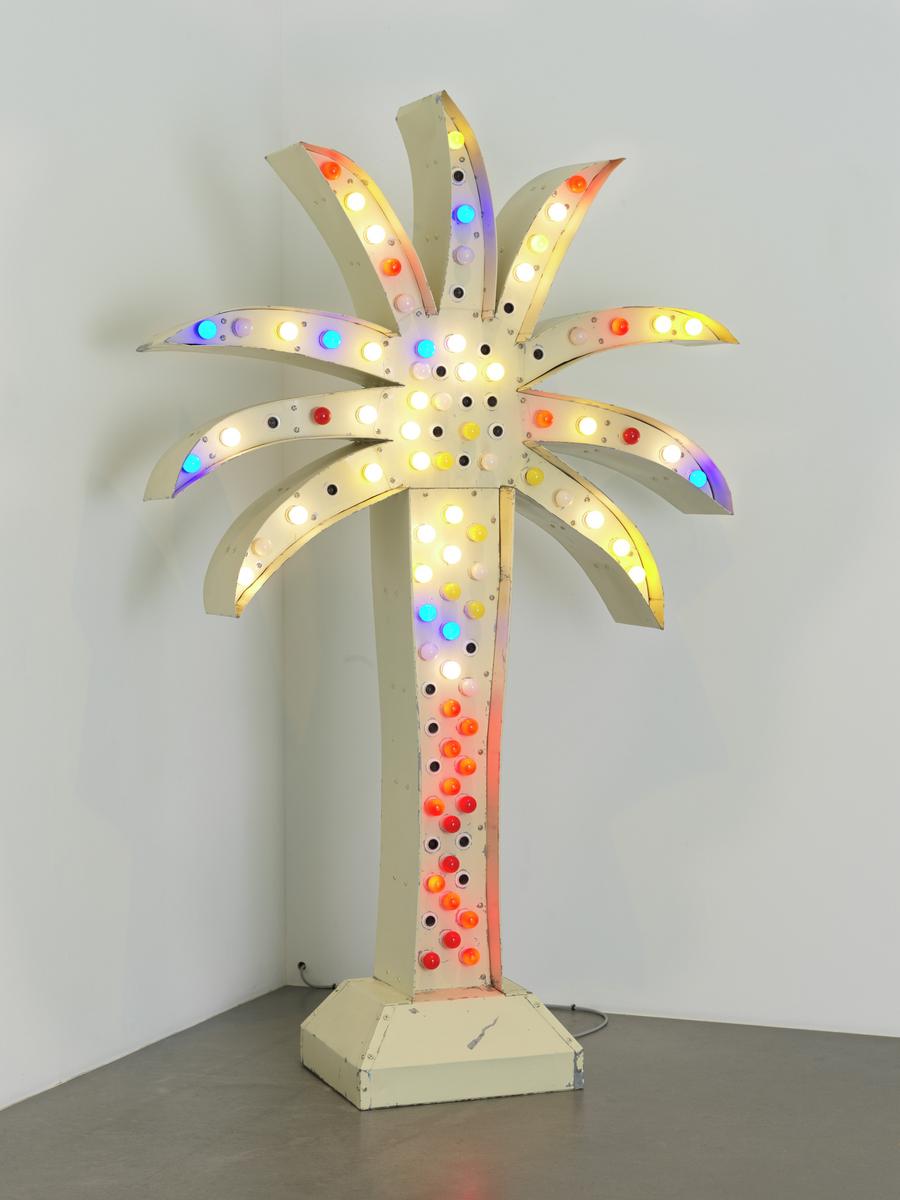 Yto Barrada

,

Palm Sign

2010

Palm Sign is a large painted metal sculpture of a palm tree, illuminated with coloured light bulbs. The work is in less than perfect condition, with scratches in the paint and empty bulb sockets, giving it the appearance of an old or neglected object; however it has been specifically produced by the artist to look this way. The colour of the palm tree (cream) is the colour of the taxi cabs in Barrada's home town of Tangiers in Morocco. Palm Sign has been made in an edition of three plus one artist's proof. Tate's version is number one in the edition; the other versions are painted different colours corresponding to the taxis in other Moroccan cities.
1/2
artworks in Yto Barrada
Sorry, no image available
Yto Barrada

,

A Guide to Trees for Governors and Gardeners

2014
2/2
artworks in Yto Barrada
Art in this room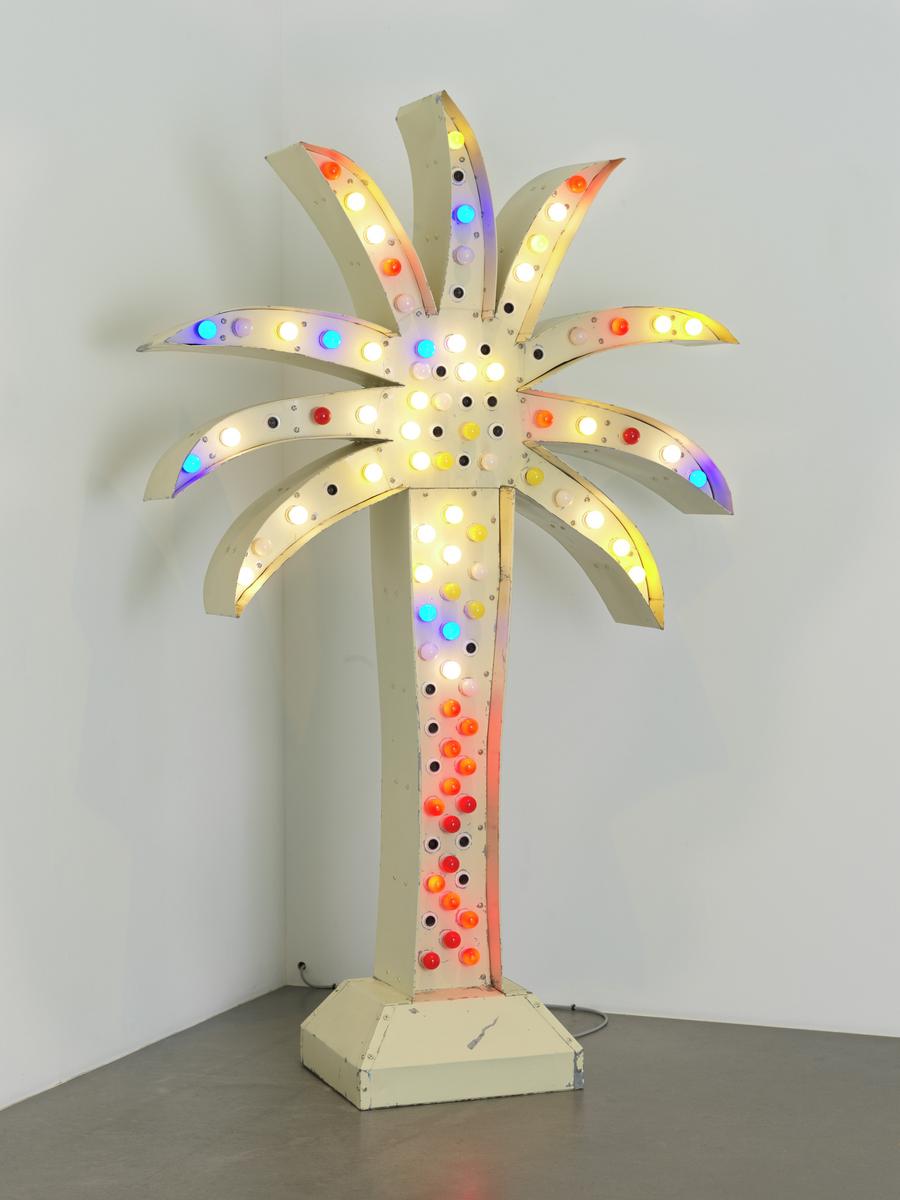 Yto Barrada
Palm Sign
2010
Sorry, no image available
Yto Barrada
A Guide to Trees for Governors and Gardeners
2014