11 rooms in Materials and Objects
How does Yto Barrada explore themes of power and strategies of resistance through natural and urban landscapes?
Barrada uses many kinds of materials to make her work: photography, film, sculpture, printing, textiles and installation. Her artworks focus on Morocco, in particular her hometown of Tangier, which she has researched in depth. She is also the founder of Morocco's first cinema cultural centre, the Cinémathèque de Tanger.
What materials can you spot in the artworks displayed?
Why do you think the artist chose to use them?
Barrada often uses the image of a palm tree in her work. Originally grown abroad, palm trees were imported to Morocco. Their image is now often used to promote Morocco as a tourist destination. Barrada regularly investigates how symbols like palm trees shape everyday experience in Morocco. She is also interested in how other symbols can represent the country's colonial history. Morocco was previously occupied by Spain and France, whose influence still continues.
Can you find other symbols in the artworks here?
What could they represent?
What do they mean to you?
Rapid urban development in Morocco, such as the creation of luxury hotels and golf courses, has caused damage to the region's precarious eco-system. Barrada's work explores this impact of the tourist industry. She said:
'I give information, but I am not a journalist. I give poetic things, but I am not a poet either. My work exists at the periphery of these three. I like to inform, I like to inform myself.'
How could Barrada's work inspire you to inform or create?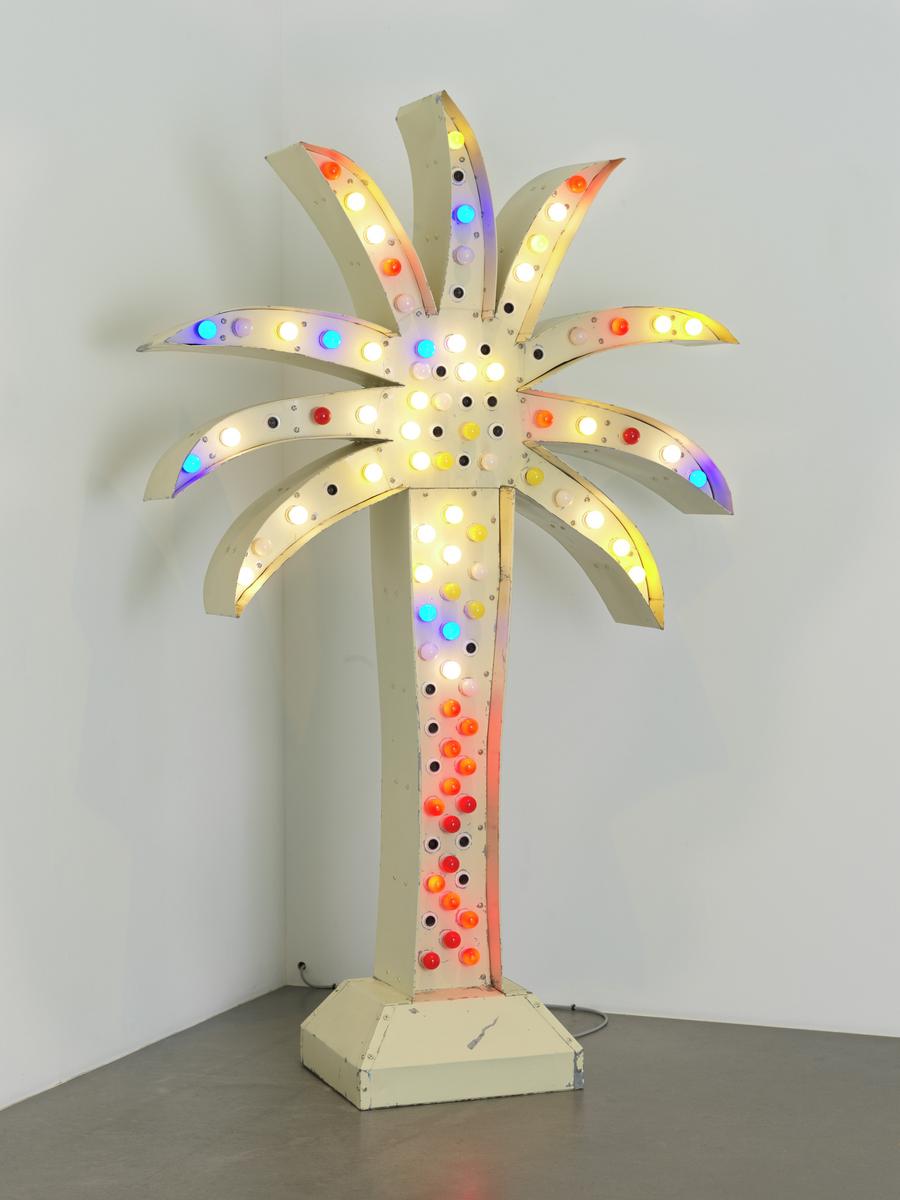 Yto Barrada

,

Palm Sign

2010

Palm Sign is part of a larger body of work in which Barrada explores how the symbol of the palm tree is used in marketing campaigns to promote 'contemporary' Morocco. The worn and decaying appearance of Palm Sign evokes formerly popular holiday destinations now left in disrepair, highlighting the cyclical nature of modernisation and decay. Palm Sign reflects Barrada's consistent interest in analogue and readymade materials. The funfair aesthetic wryly speaks to the way artificial landscapes are quickly transplanting indigenous ecologies in Morocco, and more broadly, around the world.

Gallery label, November 2022
1/2
artworks in Yto Barrada
Sorry, no image available
Yto Barrada

,

A Guide to Trees for Governors and Gardeners

2014

This film features an earlier work by Barrada – Gran Royal Turismo 2003 – a table-sized, model road-racing set which she has made into a motorised sculpture of a fictional Moroccan city. In the film we see how the city becomes transformed as a motorcade of toy limousines passes through. Palm trees pop up along the ceremonial routes and quickly disappear as the motorcade passes. Barrada evokes the idea of a 'potemkin village' where urban areas are temporarily revitalised to fulfil a political agenda, without investment in their long-term maintenance. For this display, Barrada has agreed to show the original 16mm film as a digital projection.

Gallery label, November 2022
2/2
artworks in Yto Barrada
Art in this room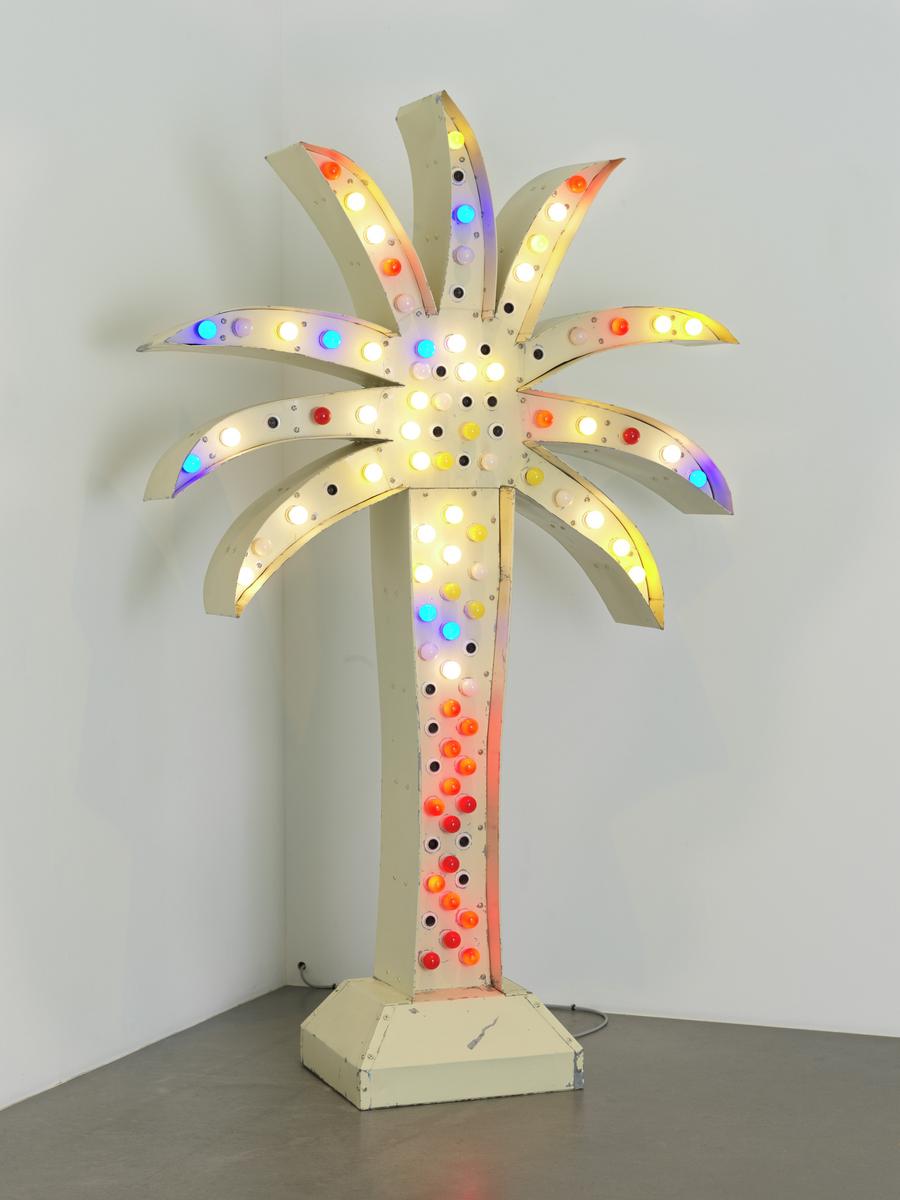 Yto Barrada
Palm Sign
2010
Sorry, no image available
Yto Barrada
A Guide to Trees for Governors and Gardeners
2014