6 rooms in Performer and Participant
Walk into Ana Lupas's exploration and preservation of the communal act of making 
Ana Lupas's The Solemn Process 1964–2008 began as a traditional ritual involving communal craft work in rural Romania. When this activity fell into decline, Lupas found a new way of continuing the work.
Beginning in 1964, Ana Lupas oversaw the creation of large straw structures in villages in Transylvania. She enlisted the help of villagers who used weaving techniques traditionally employed to make wreaths for harvest festivals. Lupas originally saw the artwork as the communal act of making and displaying these objects in the local area.
Lupas defined her role as 'a bridge between the ancestral and the future'. Individual structures might change and decay, but the artwork remained as long as the process continued over time and the activity expanded out to involve new participants. The project developed in this way, but by the mid-1970s, the economic and social changes in Romania made it difficult for participants to continue.
Lupas could no longer ensure that new objects would be made each year. This changed the status of the structures from products of an ongoing process to relics. Lupas tried different ways to preserve them, first by restoring the original wreaths, then by drawing them, making more than 200 drawings. Eventually, in the early 2000s, she developed the technique of sealing them in metal 'tins'. This solution satisfied the artist as a practical means of preservation and a way of combining the natural and traditional 'wreaths of wheat' with modern, industrial associations through the metal casing.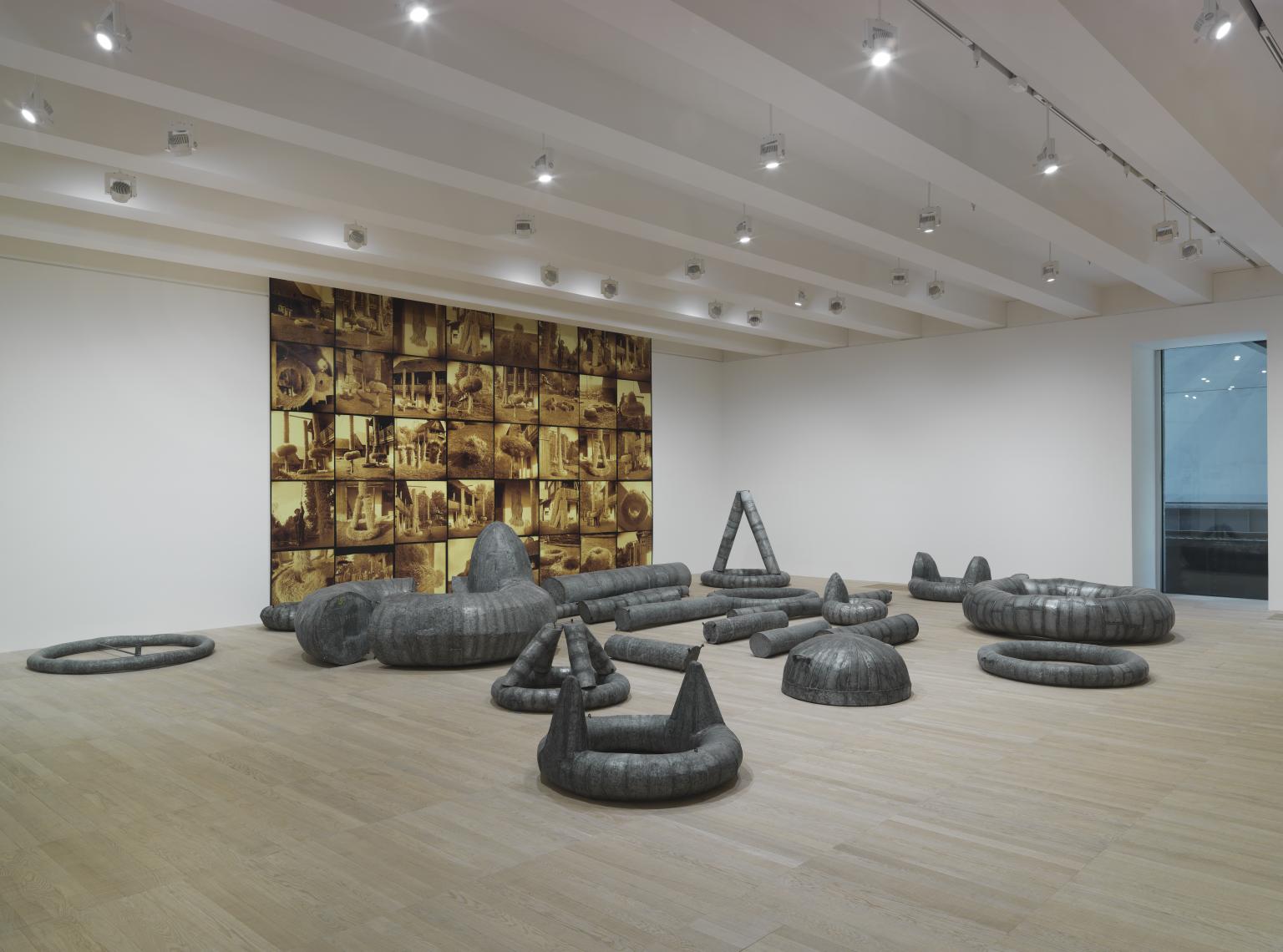 Ana Lupas

,

The Solemn Process

1964–2008 (1964–74/76; 1980–5; 1985–2008)

The Solemn Process 1964–2008 is a large-scale installation comprising twenty-one unique metal sculptures of varying dimensions and forms, as well as two large wall vinyls, each displaying a grid of forty sepia-toned images. It was created over a period of five decades by Romanian artist Ana Lupas. The photographs feature a series of straw objects in rural, agricultural settlements. Some of the images are also populated by people who interact or pose with them. The objects in the photographs are the same shape as the metal sculptures, suggesting that there is a direct relationship between them despite the different materials and their presence in the gallery. Indeed, the two vinyl panels and the sculptural objects can be seen as discrete elements that directly relate to the three phases in which the work was made: the first between 1964 and 1974 and into 1976, the second between 1980 and 1985 and the third between 1985 and 2008. These three phases relate to the changing social and political situation in Romania.
1/1
artworks in Ana Lupas
Art in this room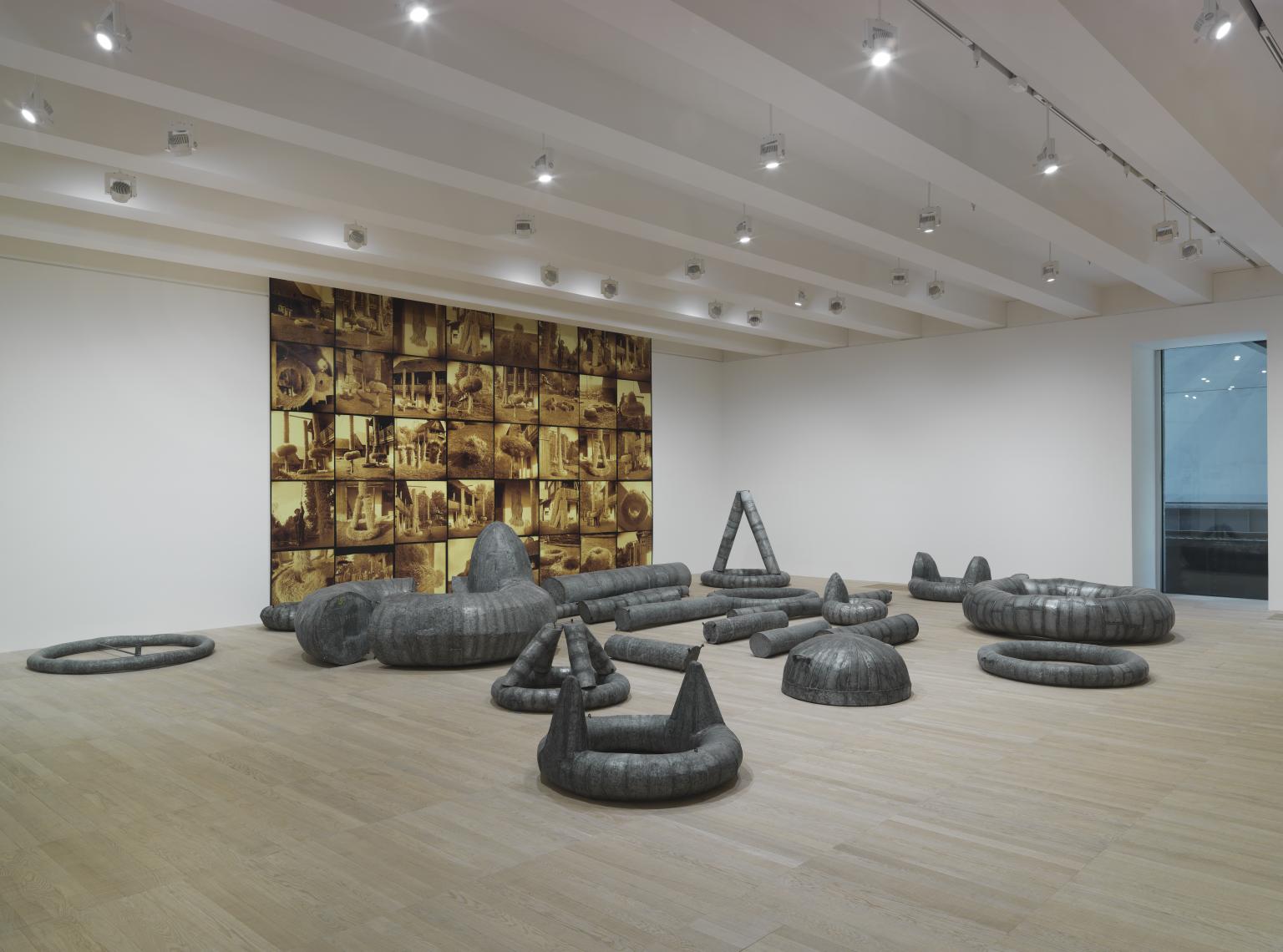 Ana Lupas
The Solemn Process
1964–2008 (1964–74/76; 1980–5; 1985–2008)