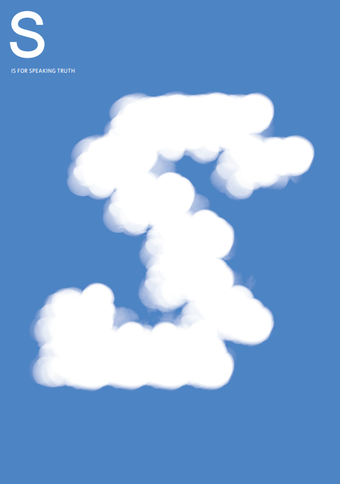 This resource aims to:
Extend and deepen student learning in the gallery through meaningful encounters with art and artworks
Support conversation through looking, thinking and participating (making, performing, listening…)
Engage students with art and artworks through contemporary artists' practice
We trust teachers' expertise to adapt the resources according to their group's ability. Have fun and experiment with the resource. Activities can be broken down or expanded.
We suggest teachers use the questions in the resources to help frame group discussion. There are no wrong answers.
HOW DO YOU USE THIS RESOURCE?
The activity starts by reading the first part: think of something in the world, important to you, that you want to change - write it down!
In pairs explore the gallery
What does the artwork say? How do the words make you feel?
Together. Say the words in the artwork. Experiment!
Inspired by the artworks, find a way to express what you want to change in the world
If you have additional questions about the resource, how to use this resource with a school group or if they are interested in other resources please contact the Schools & Teachers team.
About this activity
This activity was made by poet Rachel Long. This activity provides a space to develop opinions and explore text and spoken word in artworks. It develops strategies to speak truth, challenge things and make change in the world.
In the words of Rachel Long:
Speaking truth to power means standing up for what you believe in.
It means fighting to be heard. Your truth may not be popular, it may lose you friends. It takes courage to say and do what you believe is right