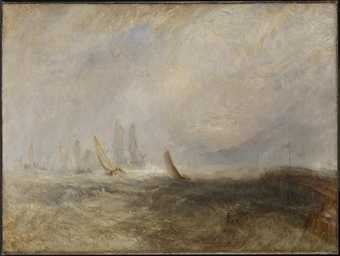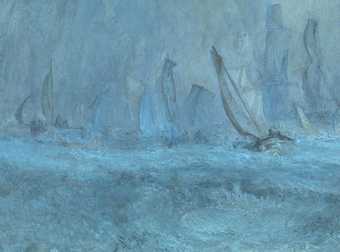 It has long been recognised that there is public interest in conservation, and this is a rare opportunity to learn about this subject in some depth. The prompt for this occasion is the 30th anniversary of the annual student conference which was established by the late Gerry Hedley of the Courtauld Institute of Art 30 years ago. A tribute to Gerry and an overview of his great contribution to the conservation profession will be followed by a rich mixture of subjects in well illustrated talks. A number of World experts have been attracted by this one off celebration. 
The first subject covered is making replicas, a fascinating activity that students undertake at the start of their training. The historical accuracy of reconstructions through research is described. This is followed by a description of J.M.W. Turner's practice of making his paintings stand out against the crowded walls at the Royal Academy on Varnishing day. The programme continues with practical subjects, tear repair and wooden panel conservation. Then four papers consider issues related to modern and contemporary art, including treatment of paintings by Georges Braque and Sean Scully, and a contribution that highlights the role of the conservator in advising artists about materials and technique. A related session on the second day considers the work of Ron Mueck and the stability of the materials he uses. A session entitled 'Artist as Conservator' tackles head-on the artist-restorers in the past who 'improved' the appearance of paintings. There is also a paper on detecting forgeries. Some big issues are tackled too, such as the Impact of climate change on art collections. There is much besides and the full programme is available on Tate website. Q&A sessions are scheduled. 
For maximum participation talks are ten minutes long; this has allowed 58 speakers to be involved. 
This Conference brings to the interested museum visitor the chance to be part of a conservation review. Public participation is keenly sought as we move into an era where conservation information is emerging to benefit the curious and the engaged with understanding and insight. 
The event is co-organised by Northumbria University and Tate. Tickets are available on the Northumbria University website.