We've teamed up with the Institute of Imagination for a family-friendly day of digital fun throughout the galleries at Tate Britain.
Get hands on and make your own creations with artists and experts.
Explore the gallery in unexpected ways to instruct, imagine and create.
Drop-in to remix, code and be inspired by art at Tate Britain. You can enjoy these activities whether you have 5 minutes or 2 hours.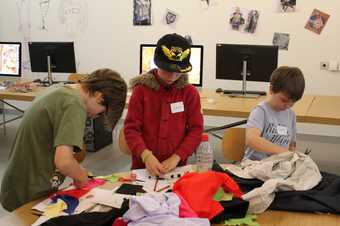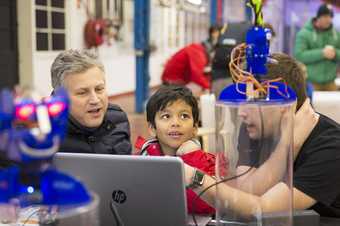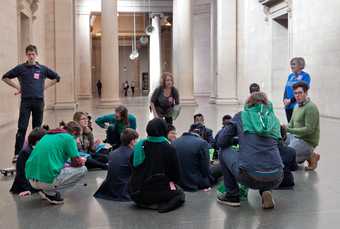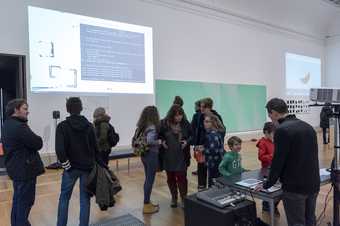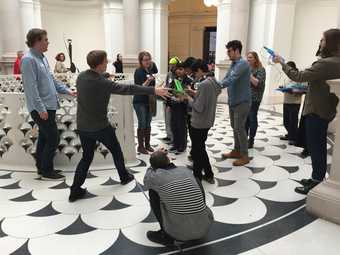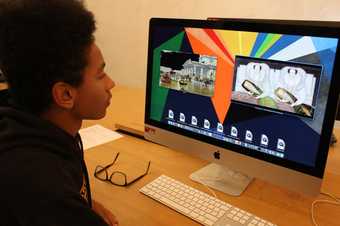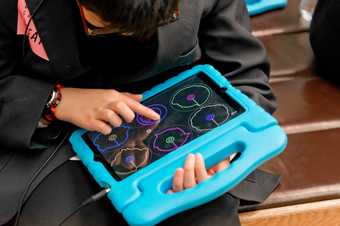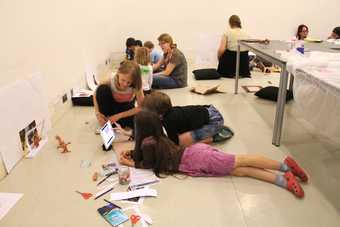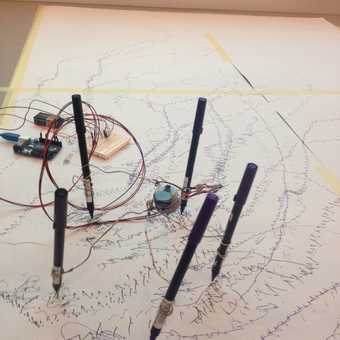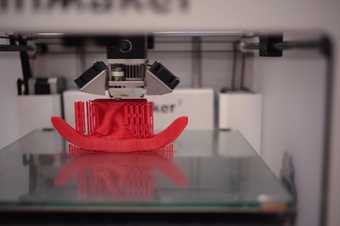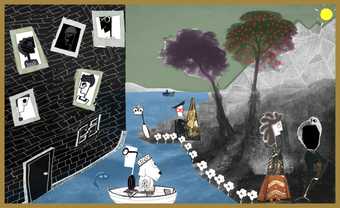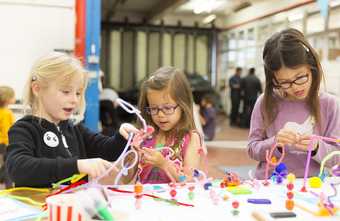 Programme
If this, then that
Live coding
Use live coding tools to make animated visuals inspired by Bernard Cohen. Artist Antonio Roberts will show you how you can learn code in real time, improvise and make live visuals.
Play with Pixels
Play a Motion Sensor Orchestra presented by Kano, a large code powered instrument. Code reactive sound and visuals by using gestures with infrared light.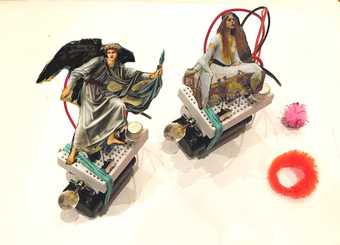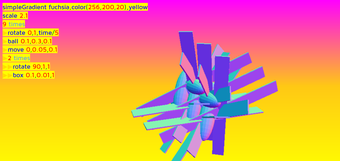 Make this, create that
The city as a body
Be inspired by the Antony Gormley display and build a playful city using your body with artist Deborah Rodrigues. Be curious and play with motors, lights and circuits to think about architecture.
Moving portrait bots
Paintings often capture movement in an amazing way, but imagine if you could change the movement, or use movement to make the painting? Join a drawing bot workshop in the 1840 display with Rosie Munro Kerr and the Institute of Imagination. Look closely at artworks and bring the paintings to life using household objects and technology.
Digital pattern craft
Explore emotion-tracking and photography with artist Gemma May Latham. Use sensors to measure your heart beat and create your own unique portraits.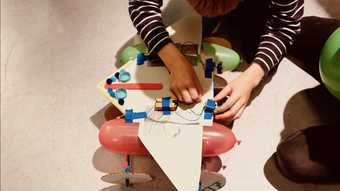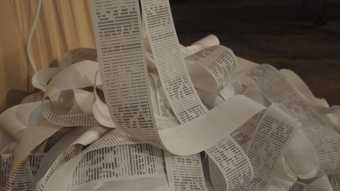 Imagine this, visualise that
Imagining Futures
Very Very Far Away tells tales from the future. How do we imagine the future? How do we react to new technologies? How could this change the world and worlds beyond ours? We will map possible futures in the gallery, and craft the stories and myths that these futures are made of.
See Me Here: Accessing the Future
With light-bending glasses and conductive paint touch-sensors, you and Xana will take apart visions of utopias to invent spaces that can be felt and used by all.
Hack the Tate with VR
Using 360° photography and CoSpaces Virtual Reality, bring your imagined worlds alive in playfully altered galleries and experience your creations through VR head sets.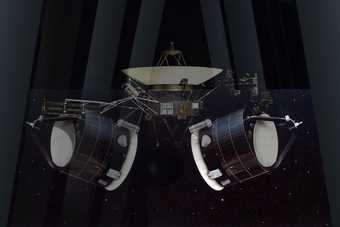 About the Institute of Imagination
The Institute of Imagination exists to create space for children to re-imagine the world. The aim is simple – to empower children to develop vital skills for the future and help them flourish. The Institute of Imagination work with children across London from their current home, the Imagination Lab, opposite Tate Britain on Albert Embankment. At the Imagination Lab, children, families and schools can experiment, explore ideas, invent new products and build skills using new tools and technologies spanning the arts, sciences and technology.
Please be aware that Tate's collection includes artworks which may contain nudity. In the event of explicit content, this will be communicated by signage at the entrance to each display. Please ask a member of Tate staff on the day if you require further information about this.