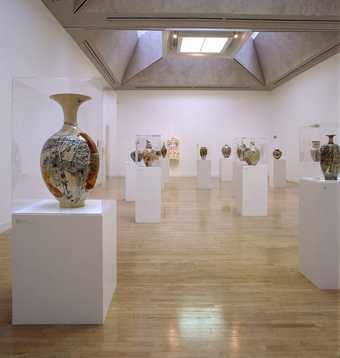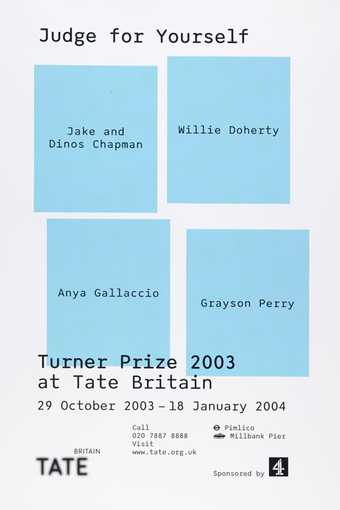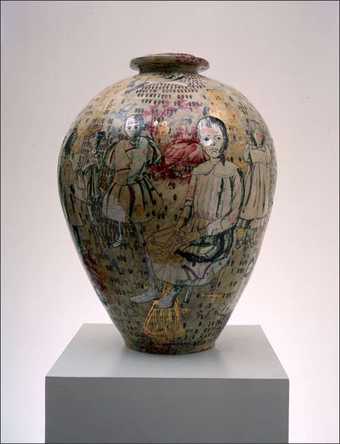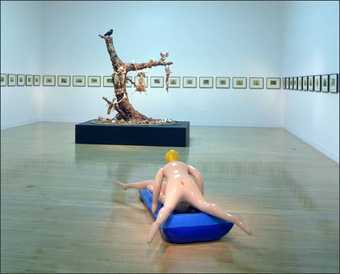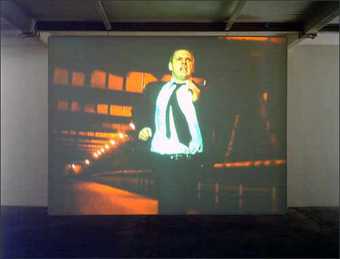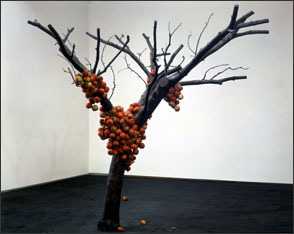 The jury stressed the strength of the exhibition at Tate Britain and wished to record their admiration for the outstanding presentations produced by all four artists. In awarding the prize to Grayson Perry they admired his use of the traditions of ceramics and drawing in his uncompromising engagement with personal and social concerns.
Shortlist
A potter wins the Turner Prize
This year's shortlist was regarded as a mature selection of artists and the show was mostly praised as coherent and balanced. The Chapman brothers were considered the favourites to win and their sexually explicit bronze casts of blow-up dolls shown alongside a series of doctored Goya prints provoked some controversy. Grayson Perry, while a surprise, proved to be a popular winner and pictures of him dressed up as his alter-ego Claire graced all of the major newspapers. This year coincided with the first annual Frieze Art Fair in Regents Park, which attracted a large international crowd.
Jury
Richard Calvocoressi, Director of the Scottish National Gallery of Modern Art in Edinburgh
Frank Cohen, collector
Chrissie Iles, curator at the Whitney Museum of American Art, New York
Nicholas Serota, Director of Tate 
Andrew Wilson, art historian, critic and curator
Turner Prize 2003 in quotes
I think the art world had more trouble coming to terms with me being a potter than my choice of frocks … I am not a standard bearer for ceramics. I'm a standard bearer for Grayson Perry. There wasn't a rush of taxidermists after Damien Hirst won.
Grayson Perry's acceptance speech, December 2003
Grayson Perry's art is stunning – combining beauty with acute cultural insights!
Visitor comment, 2003
Grayson Perry might get a few tuts from purists about his pots, and the relationship of the pottery to the images which decorate them, but nobody should much mind that he is also a transvestite called Claire, and that this invention is as important an element in his art and life as any of the other things he makes.
Adrian Searle, The Guardian, May 2003