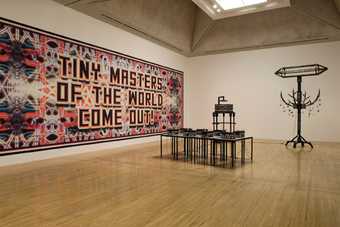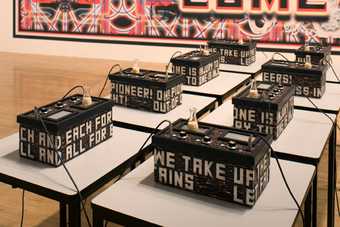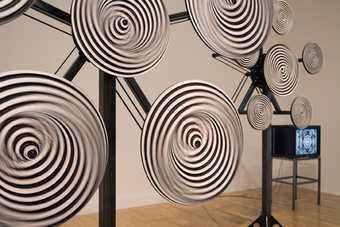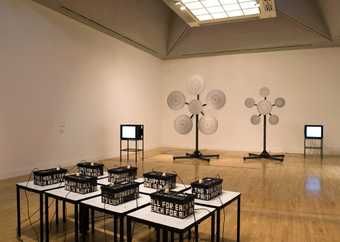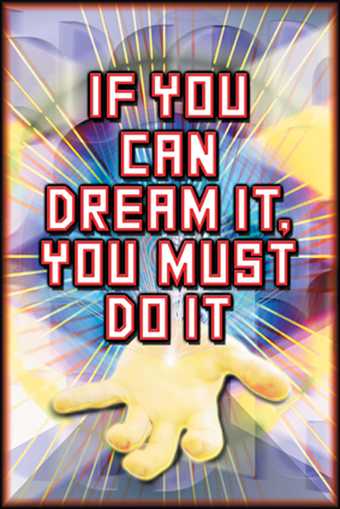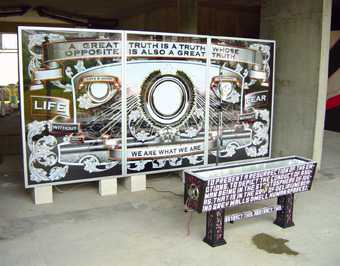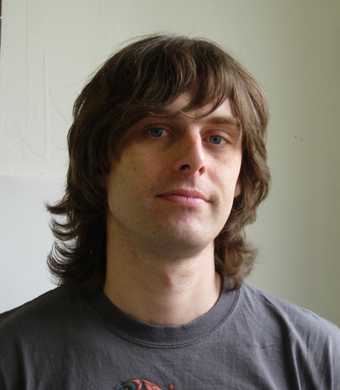 Mark Titchner's work
Mark Titchner's art explores the tensions between the different belief systems that inform society, be they religious, scientific or political.
His sculptural installations are provocative hybrids that often combine new technologies with old techniques. For instance, How To Change Behaviour (Tiny Masters Of The World Come Out) 2006 uses a computer designed billboard alongside hand-chiselled quasi-magical contraptions. Titchner presents conflicting ideologies and outmoded ideas without mockery or cynicism, allowing the viewer to form their own conclusions. In so doing, his installation questions both our blind faith in science and our obedience to authority.
Titchner describes his art as 'a dialogue about how you receive thought and ideas'. His works investigate communication and perception. Found text is a constant ingredient. Messages scavenged from song lyrics, corporate creeds, philosophical treatises and political manifestos have been physically described and digitally scripted into the works. In a sculpture such as Ergo Ergot 2006 Titchner uses dizzying optical illusions and hypnotic animation to evoke an hallucinatory experience, emphasising the fragility of our senses and understanding.
At the core of Titchner's work is an ambiguous attitude towards the ideas that he appropriates that has the effect of empowering the viewer. 'Put simply,' he has said, 'it's about people having a different relationship to art. Rather than something you walk around, it's something you have to step inside and interact with. It's really affirmative.'