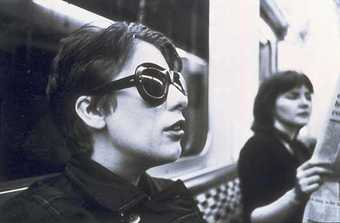 Art, Lies and Videotape is the first major exhibition at Tate Liverpool devoted to the history and significance of performance art. It brings together a selection of objects, photographs, reconstructions, films and videos spanning the last century, and gives an insight into the various challenges associated with recording live events for history.
'Dance', 'theatre', 'happenings', 'actions' and 'performance' are just a few of the many names that can be applied to an entire spectrum of work by artists who create live art events.
Tate Liverpool has also hosted live art events, including Bruce McLean and David Ward's 1986 epic outdoor performance Song for the North and Jason Rhoades' extraordinary Pea-Roe-Formance, part of the 2002 Liverpool Biennial, as well as displaying works in the Tate Collection by influential performance artist Rebecca Horn. Art, Lies and Videotape builds on this history.
A selection of films presented in the Gallery foyer expands on some of the themes in the exhibition, and a live art programme at the Bluecoat Arts Centre provides a platform for some of the UK's leading performance artists. There are also a number of events taking place at Tate Liverpool, details of which can be found in the Information room in the exhibition.