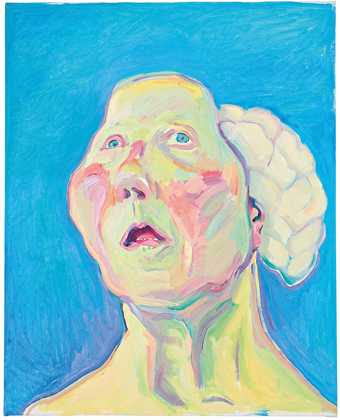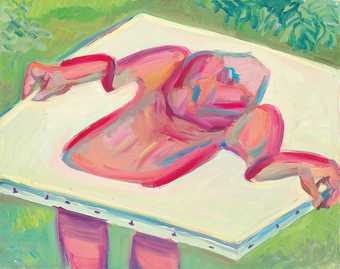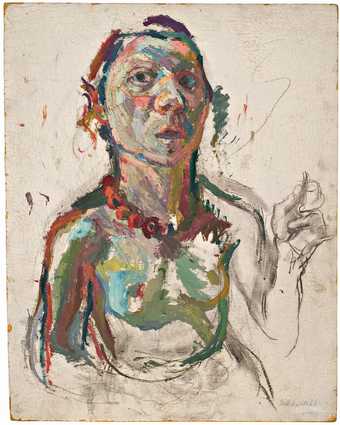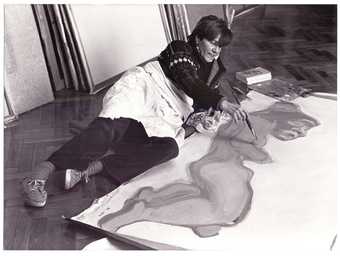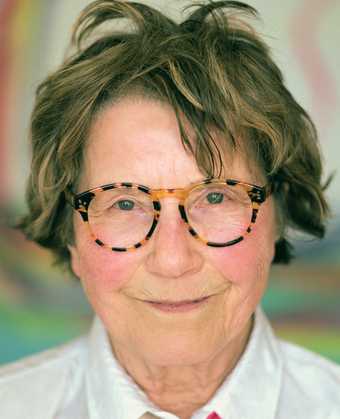 Featuring  40 large scale paintings that reveal her long standing exploration of the body and self-representation the exhibition spans her career; from work made during the 1940s in Vienna, periods spent in Paris and New York, her return to Austria in 1980 and paintings made in the final years of her life .
Influenced at an early stage by art movements that celebrate gestural, informal and spontaneous practice such as art informel, tachisme and surrealism, Lassnig developed a singular body of work, making boldly expressive, brightly coloured oil paintings with the human figure at the centre of her compositions.  Using herself as the subject of her paintings, they address the fragility of the body, the ageing process and the passing of time.
Despite being largely underrepresented until recent years, Maria Lassnig has played an influential role in the development of painting in the 20th and 21st centuries and her work has been met with critical acclaim and inspired other artists such as Paul McCarthy and Martin Kippenberger.
Please note, the exhibition will be staying open until 19.00, 16 September 2016 as part of Late at Tate Liverpool.
The exhibition will run in parallel with Francis Bacon: Invisible Rooms.