Pauline Boudry and Renate Lorenz's work seeks to upset normative historical narratives by excavating overlooked and illegible moments of queerness through the use of performance. As part of the Uniqlo Tate Late programme acknowledging the 50-year anniversary of the decriminalisation of homosexuality in England, a film from Boudry/Lorenz's recent installation Silent is projected alongside their 2009 film Salomania on a loop in the Starr Cinema throughout the evening. You can enter and exit the cinema at any time throughout the night.
Programme
Silent, The Netherlands 2016, digital video, 7 min
*originally shown as an installation
Silence has been described either as a violent experience, as in being silenced, or as a powerful performative act of resistance, as it has been carried out by various disobedience movements around the world. Silent asks how both moments are intertwined. It focuses on the performance of a silent act, which might allow for agency, strength and even pleasure without erasing the traces of violence and vulnerability. The video features musician Aérea Negrot performing John Cage's 4´33´´ as well as song composed for the film on a rotating stage in Oranienplatz, a public square in Berlin where a refugee protest camp took place between 2012 and 2014.
Salomania, The Netherlands 2009, digital video, 17 min
At the beginning of the twentieth century a phenomenon called 'Salomania' erupted, a wave of enthusiasm surrounding the Biblical character of Salomé, following the publication of Oscar Wilde's play. The figure of Salomé came to stand for entrepreneurial independence and sexual freedom, and became an icon of 'sodomite' subjectivity. Women would get together and imitate the dance of the seven veils. Salomania sees choreographer and filmmaker Yvonne Rainer and artist Wu Ingrid Tsang rehearse scenes from Valda's Solo, a chapter of a film Rainer made in 1972 after having seen women perform the dance of the seven veils in Alla Nazimova's 1923 silent film Salomé.
Films courtesy Ellen de Bruijne Projects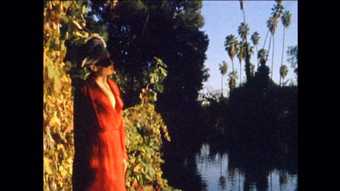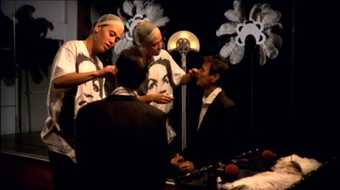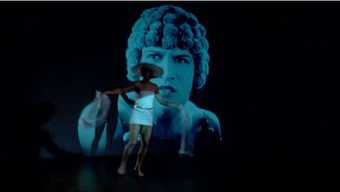 Biographies
Pauline Boudry and Renate Lorenz have been working together in Berlin since 2007. Their staged films and film installations often start with a song, a picture, a film or a script from the past. They produce performances for the camera, staging the actions of individuals and groups living – indeed thriving – in defiance of normality, law and economics. Their films upset normative historical narratives, as figures across time are staged, projected and layered. Their performers are choreographers, artists and musicians, with whom they are having a long-term conversation about performance, the meaning of visibility, the pathologisation of bodies, glamour and resistance.