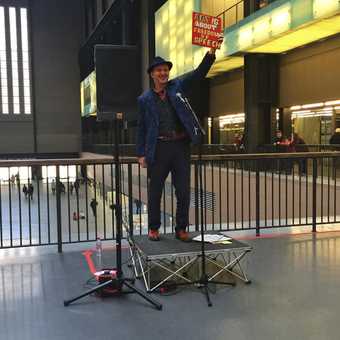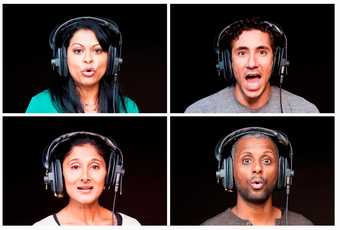 How do words 'act'? What happens when they fail us, or when intention does not match our words – when we ourselves are acting?
Led by Tate Curator Marianne Mulvey with five guest speakers, this course explores how spoken and written language performs, drawing on performance, feminist and queer theory, art, contemporary culture and politics as well as our own experiences.
Beginning with language philosopher J.L. Austin's seminal book How to Do Things With Words, we will use subsequent readings of his work to unravel and revise his theory of 'speech acts' – spoken words that make something happen – and the anomaly of 'hollow speech' that does not mean what it says. We will test these ideas out through activities and discussions with five contemporary artists and performers who are pushing the potential of words and gestures to do, to enact, to make things happen.
Programme
After an introductory session getting to grips with JL Austin's theory of performative language and subsequent readings of his work, guest artists lead the following sessions. 
Week 2: Karin Kihlberg & Reuben Henry introduce their project The Disembodied Voice, asking us to consider how such voices might act, be used and mis-used in art and contemporary society. 
Week 3: Harold Offeh presents Play it Again a performance lecture and workshop that will explore strategies and tactics of re-performance as means to confront language, speech and histories. 
Week 4: With Scottee we mine the potential of non-serious speech – jokes, quotations, flirtations – to discover how 'hollow' speech can be useful in ways 'straight' talking cannot.
Week 5: Patrick Coyle presents short spoken performances that play with the guided tour, and leads an exercise exploring the interpersonal and aesthetic experiences of the gallery visit. 
Week 6: Annette Krauss takes us through her her project research on unlearning and her project Zwarte Piet, that blurs the boundaries between art, activism, gallery and real life to think about how speech and gesture might wage political power.
This course does not require any prior knowledge, only an interest in performance practice, language and openness to different learning styles.